In the last five days WorldRemit announced expansion into Russia, Ethiopia, Uganda and Western and Central Africa. Add Pakistan to the list. WorldRemit is on fire! The digital money transfer service today announced a partnership with global money transfer brand Xpress Money to open up new remittance routes to Pakistan, expecting to support the growing demand for instant remittances in the country.
"We want to offer our customers the widest and most convenient choice of payout options. Xpress Money is a trusted and dependable money transfer brand with a fantastic network of agents across the world," stated WorldRemit CEO and Founder Ismail Ahmed. "Our partnership will extend our footprint into new territories and will enable even more people to make secure, instant money transfers."
Through Xpress Money's agent partner network, WorldRemit customers will be able to make secure, instant money transfers to be collected at over 9,500 cash pick up locations all over the country – including major banks, Al Habib Bank, Bank Alfalah, Bank of Khyber, Dubai Islamic Bank Pakistan, FINCA Microfinance Bank, JS Bank, Meezan Bank, Punjab Provincial Co-operative Bank, Silk Bank, Sindh Bank Limited, Soneri Bank Limited, The Bank of Punjab, Zarai Taraqiati Bank.
"Customer convenience ranks high on our list of priorities; through this partnership with WorldRemit we are elevating that level of our customers' convenience as they can now send money at their fingertips, whenever they want, through the WorldRemit app or website," Xpress Money COO Sudhesh Giriyan. "It is ideal to have partnered with a like-minded brand as WorldRemit, that is also working towards a similar objective that benefits the end customer. The remittance industry is at a juncture where is it necessary for brands to collaborate for the sake of the industry at large. We are happy to be setting the right example and hope for other brands to follow suit."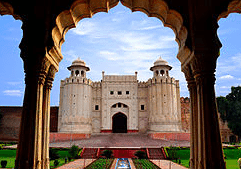 Remittances play a very important role in Pakistan's economy – the country received almost $20 billion in remittances in 2015, according to the World Bank. With the WorldRemit app or website, customers send more than 500,000 transfers every month to more than 125 destinations, according to the platform,  known as the "WhatsApp of money," sending a remittance has become as easy as sending an instant message.

Xpress Money, present in 160 countries through 180,000 cash payout locations, has regional offices in 25 countries including UK, USA, Canada, Australia, Hong Kong, Philippines, United Arab Emirates and India, amongst others. Xpress Money offers convenient services to its customers globally, which include Cash Payouts, Account Credits, Remit Card or ATM, Mobile Wallets and Door Delivery Services.

Sponsored Links by DQ Promote