TD Bank announced on Tuesday it has appointed Christopher Giamo as its new head of regional commercial bank. Giamo's appointment reportedly follows the retirement of Fred Graziano and prior to joining TD Bank, Giamo worked at Bank of New York and CoreStates Financial Corp.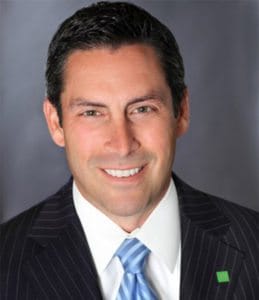 Greg Braca, Chief Operating Officer of TD Bank, stated:
"Chris has a long track record of success across the banking industry and understands how to build and develop winning strategies and teams. He is passionate about serving customers and driving results, and is well-positioned to lead our growing commercial banking business."
Giamo also commented:
"The Commercial Bank at TD Bank continues to expand, providing great opportunity for us to serve businesses of all sizes. I look forward to working with the commercial team to accelerate our growth within the marketplace."
The appointment of Giamo also comes just a few months after Financeit received $17 million in investment to acquire TD Bank's home improvement financing unit. As previously reported, the acquisition is said to include more than 800 merchant dealer agreement and the transition of a number of former TD relationship managers and operational staff. The acquisition is also expected to lead to Financeit serving approximately 45,000 TD consumer loans.