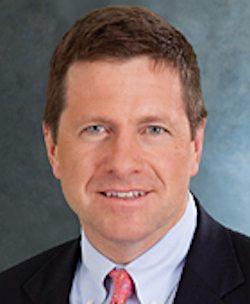 Multiple news sources are reporting that Jay Clayton will be President-elect Donald Trump's selection for the Chair of the Securities and Exchange Commission (SEC).
Reuters published a statement by President-elect Trump;
"Jay Clayton is a highly talented expert on many aspects of financial and regulatory law, and he will ensure our financial institutions can thrive and create jobs while playing by the rules at the same time. We need to undo many regulations which have stifled investment in American businesses, and restore oversight of the financial industry in a way that does not harm American workers."
The incoming Chair will be dealing with challenges on many fronts. Not only can we expect a surge of financial regulatory review, including some roll-backs in megalithic acts of legislation like Dodd-Frank, but the new SEC Chair will be dealing with an incredibly fluid environment in the financial services world. While the current SEC Chair has done an exemplary role in managing many difficult political issues, she had only started to focus on the emerging Fintech sector.
So who is Jay Clayton?
A graduate of U Penn (both undergrad and JD), he is a partner at the law firm of Sullivan and Cromwell based in New York City.
While at Sullivan and Cromwell, Clayton has focused on public and private mergers and acquisitions transactions, capital markets offerings, regulatory and enforcement proceedings. His list of clients and engagements is long included many well-known corporate names. He worked with Goldman Sachs in connection with the investment of $5 billion by Warren Buffet and the U.S. Treasury's TARP Investment. He also was involved with the walk-down of Bear Stearns when the US government politely asked JPM to step in.
Clayton also has a number of significant IPOs on his roster including Alibaba that raised $25 billion.
Apparently, Carl Icahn has been interviewing many of the SEC Chair Candidates. Icahn, part of Trump's inner circle, has been selected as the de-regulatory Czar for the incoming administration. Clayton initially met with Trump on December 22nd at Trump Tower.