The World Congress of Muslim Philanthropists (WCMP) announced last month it had reached an agreement to acquire Narwi, a micro "waqf crowdfunding platform." With the acquisition of Narwi, WCMP seeks to advance its position in next-generation, global Muslim-giving. WCMP is a global network of affluent individuals, grantmaking foundations, and socially responsible corporations, established to advance effective and accountable giving.
WCMP stated that Silatech, the original investor in the platform, will continue to be a partner in Narwi. WCMP's acquisition of Narwi is intended to advance the platform's capacity to reach out to a wider global market while introducing new Islamic finance-driven digital products to Narwi's current suite of offerings that currently connects donors to direct development needs of beneficiaries in the Middle East and North Africa.
Narwi has been considered one of the pioneering Islamic Fintech platforms that have been developed over the past couple of years. Narwi won the Ethical Finance Innovation Award in 2015 from Thomson Reuters and Abu Dhabi Islamic Bank and in 2016, won the best Islamic Fintech for Microfinance Award from Al Huda Center of Islamic Banking and Economics.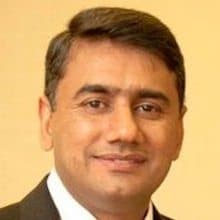 "The acquisition of Narwi allows the World Congress of Muslim Philanthropists to significantly scale our efforts to connect our donor network to some of the most pressing challenges that are occurring around the world in a real-time and transparent way," explained Dr. Tariq Cheema, President of WCMP. "At the same time, Narwi's Waqf-based crowdfunding approach is a proven model to crowdsource communities to come together for purposeful and sustainable change."
Mohammad Raafi Hossain, founder of the Narwi Waqf concept, said the platform had enormous potential to alleviate some of the issues facing their communities around the world.
"With the power of the crowd and a platform that has the technological capacity to scale, we feel strongly about the future of the Narwi platform under WCMP's strategic leadership."
Sponsored Links by DQ Promote