Japan's Financial Services Agency (FSA) has cleared the Japan Exchange Group (JPX) to use blockchain in trading, according to Nikkei Asian Review.  Such fintech tools might make trading more efficient.  JPX operates the Tokyo Stock Exchange (TSE), the largest stock exchange in Asia and fourth largest in the world.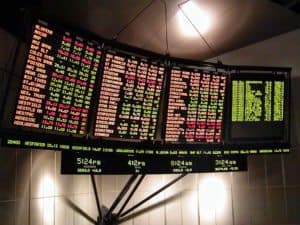 Nikkei also reported that the FSA will approve fintech adoption a case-by-case basis.  In the case of the JPX, the FSA lifted its previous restriction of JPX subsidiaries using fintech on activities directly linked to exchange operations, including system development.  Now, JPX can introduce technology that will improve the running of trading platforms.  Aside from blockchain, JPX may explore artificial intelligence and JPX companies can invest in startups working on fintech developments.
TSE is planning blockchain proof-of-concept tests that will be ready by early spring, according to Nikkei.  It joins Myanmar's Yangon Stock Exchange and Nasdaq in testing blockchain-based trading.
The Bank of Japan has also been exploring areas for fintech implementation for its operations since late last year.
Perhaps recognizing that the country is falling behind in the fintech revolution, 2017 may be the year when Japan takes more financial risks.