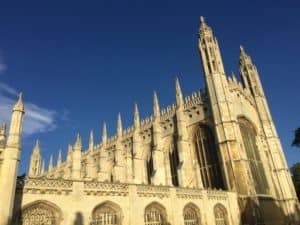 The Cambridge Centre for Alternative Finance (CCAF) is in the midst of a research push. The CCAF is in the midst of not one, but three different surveys on the alternative finance ecosystem.
Late last year, the CCAF announced a unique partnership with the Financial Conduct Authority (FCA) to assist in its review of crowdfunding regulations. As part of this effort the CCAF is working with the 25 leading crowdfunding / P2P lending platforms in the UK and they are requesting both investors and borrowers/fundraisers to participate.
For investors, the Centre has created five different surveys to capture feedback on how investors make investment decisions.
For borrowers/fundraisers, the Centre is interested to better understand why you are using alternative finance instead of a more traditional funding approach.
The final survey is part of a new initiative regarding a Global Blockchain Benchmarking study.  The Centre would like to better understand how cryptocurrencies (IE Bitcoin) and blockchain (Distributed Ledger Technology) are being used today.
All of this research is anonymous and will be made publicly available. By participating you are also helping public authorities, including regulators, better comprehend the benefits of alternative finance.
We encourage UK individuals to participate in applicable surveys.
For Investors
Complete the 'P2P Business Lending' survey
Complete the 'Equity Crowdfunding' survey
Complete the 'Real Estate Crowdfunding (non-P2P)' survey
Complete the 'P2P Consumer Lending' survey
Complete the 'P2P Property Lending' survey
For borrowers / Fundraisers
Complete the 'P2P Business Lending' survey
Complete the'P2P Consumer Lending' survey
Complete the'P2P Property Lending' survey
Complete the 'Equity Crowdfunding' survey
Complete the 'Real Estate Crowdfunding (non-P2P)' survey
For Blockchain / Cryptocurrencies
Complete the 'Money Transfer and Cryptocurrency Payments' survey 
Complete the 'Cryptocurrency Mining' survey
Complete the 'Wallet and Vault' survey
Complete the 'Cryptocurrency Exchange Security' survey
Complete the 'Permissioned Blockchains' survey
Complete the 'Central Bank and Public Sector Blockchain Survey'