The Economist has embarked on a series of events tackling the disruption occurring in finance today. Their forthcoming event in London on January 25th is ominously entitled Finance Disrupted: Collaborate or Die (Crowdfund Insider is a media partner for this event).  Corporate death for well established financial firms is obviously something they would prefer to avoid.
Some Fintech observers believe that many greybeards of finance are simply too encumbered to adapt. The one-two punch of a culture averse to change, and legacy technology that is too costly to update, will be their ultimate demise. Others believe that collaboration is the key. By co-opting agile financial innovators old finance can survive and perhaps thrive.
Yes, there are a few pundits that believe old finance can reignite the recessive gene of innovation but they are few and relatively far between.
Tough Love
Crowdfund Insider reached out to Matthew Bishop (@MattBish on Twitter), Senior Editor at The Economist, for his perspective on the emerging challenge to traditional finance. Bishop believes few financial services firms are agile enough to adapt. Do you concur? Let us know. Our Q&A with Bishop is below.
---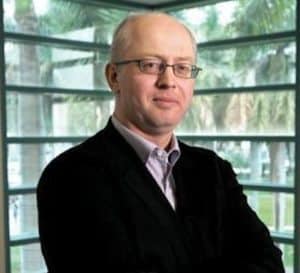 Crowdfund Insider: Is there an urgent imperative of innovation for the financial sector?
Matthew Bishop: Yes. With the advances under way in big data, machine learning, blockchain and so on, there is plenty of scope for traditional finance business models to be disrupted. This is encouraging lots of startups to be created, and means that incumbent firms are also going to need to innovate if they want to continue to thrive, or even to survive.
Crowdfund Insider: How do you see Fintech emerging? As a collaboration between agile Fintech firms or complete disruption of industries? Or both? 
Matthew Bishop: I think that some disruptive startups will grow into big industry leaders, and some existing leaders will be killed off by the disruption. However, as long as they react to the danger, the incumbents in finance have advantages that their peers in many other industries lack, above all a powerful regulatory system (at least in the developed world) that heavily favours incumbents over new entrants. I expect collaborations and mergers between startups and incumbents to be more common in finance than in many other industries. 
Crowdfund Insider: The regulatory environment plays a crucial role in Fintech evolution. Which countries do you believe are leading the way?
Matthew Bishop: In different ways, London, Singapore and Australia are leading in having relatively permissive, innovation-friendly regulation. But recently, America seems to have woken up to the danger that outdated regulations may hinder its global competitiveness as a hub for fintech innovation.
Crowdfund Insider: Which sectors have the most promise? Blockchain? Capital formation? Challenger banks? 
Matthew Bishop: I am especially excited by blockchain in finance because of its potential to disintermediate many transaction processes. The vast amount of data, and the speed and sophistication of analytical tools will also drive huge changes.
Crowdfund Insider: Who are the winners in all of this? 
Matthew Bishop: Whoever masters and scales the best new technology. And hopefully the customers, who should get much cheaper and more efficient financial services as a result.
Crowdfund Insider: Can traditional finance adapt quickly enough? Or are they simply too encumbered by legacy operations and culture?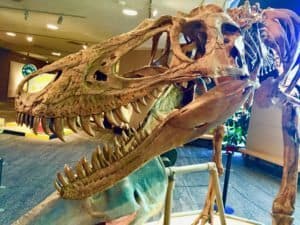 Matthew Bishop: The legacy challenges for traditional finance are huge, and few of them are agile enough to lead innovation or willing to cannibalise their existing sources of profit. But their scale, ready access to capital; customers who often face significant barriers to exit, and risk-averse regulators all work in their favour. 

Sponsored Links by DQ Promote