PwC announced earlier this week the opening of its new fintech accelerating program, Startup Collider, which is described as a new initiative for nurturing and promoting the Central and Eastern European start-ups. The company stated it will provide the start-ups with a workspace within PwC network, along with highly qualified dedicated mentors and provide a shorter route to market.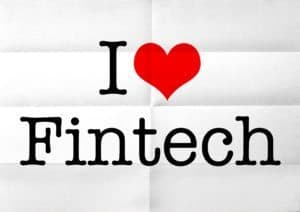 While sharing details about the campaign, PwC explained that the first cohort of the Startup Collider will focus on Fintech start-ups, where ten best start-ups will have the opportunity to take a part in the three-month bootcamp. By the end of the acceleration program, start-ups will have refined value propositions, business plans, processes and possess knowledge of their respective markets, client needs, regulations, and more.  The start-ups chosen for the acceleration program will be matched with two dedicated mentors one non-PwC expert and one PwC high performer,
Jolanta Kokosinska, Partner of Innovation and Incentives team at PwC Polska, says:
"We hope that this new initiative will provide significant help to European start-ups. The Program offers a broad range of opportunities: some start-ups will get to see their solutions embedded into PwC services while others will win new customers and partners thanks to PwC's global network."
Mateusz Nowak, leader of the Startup Collider at PwC, then added:
"Startup Collider offers a carefully-structured collaboration process between PwC and start-ups under PwC's Innovation and Incentives team and our great technological partners. The process was designed to expand the value that the start-ups generate. PwC initiated the program to support entrepreneurs' cross-border ties with start-up and investors community, support their go-to market and accelerate them by our unique methodology and global network. European entrepreneurs chosen to collaborate with PwC will receive a unique opportunity for growth. We look forward to sharing our know-how and network with them to build something big."
Registration is already open on PwC's website.