Chinese peer-to-peer lending platform, Dianrong, announced on Tuesday its 2016 annual results. The company revealed that the cumulative trading amount exceeds RMB 16.2 Billion, which is notably a year-on-year increase of 148%, and growth in loans issued was funded by 3.62 million investors.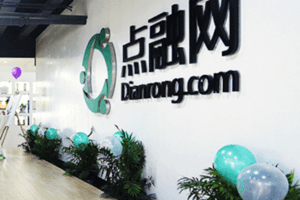 Dianrong CEO, Soul Htite, stated:
"Since the launch of new online lending regulations in the second half of last year, and with the regulator actively supporting the sector's development, the online lending industry has been significantly revitalized. Furthermore, with the exit of many platforms from the industry, major players with strong brands and state-of-the-art technology have been given new opportunities to further their development when compared with 2015."
Dianrong noted that last year marked the fourth consecutive year of strong growth in origination for the platform, hitting approximately RMB 60 million in 2013, RMB 790 million in 2014, RMB 6.55 billion in 2015, and RMB 16.23 in 2013, 2014, 2015 and 2016. Since May 2016, Dianrong's origination reportedly experienced a significant increased following the company's "Real P2P" consumer education campaign in Beijing and Shanghai, which the company believes makes a positive case for P2P. Soul explained:
"As the entire industry grows, it is fair to say that the P2P sector has had many positive developments since the boom period in 2014 to 2015, and the subsequent correction in the sector in 2016. The figures also show that as people learn more about formal P2P models, and as China increasingly facilitates inclusive finance, the P2P industry is expected to maintain a rapid growth for a longer time."
Also during the year, Dianrong was named one of China's top three online lenders by rating website, Wdzj.com, and Yingcan Consulting Company in their "Development Index Rating of the Top 100 Online Lending Platforms for October 2016."
Dianrong added it investigated 45,490,000 credit reporting records while strictly controlling the risks of various investments. In 2016, the minimum loan amount the company issued was RMB 200.