Onfido, a global identity verification company, announced this week it is helping to bring financial services to the 2 billion unbanked individuals worldwide with its Machine Learning-based solution. The company stated it plans to use its proprietary technology to verify people's identification by comparing an identity document to a selfie and is helping convert the previously unbanked for some fintech companies.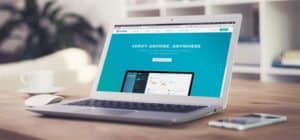 According to Onfido, the Machine Learning-based solution has the benefit of being able to scan and compute identity documents easily. The company plans the solution can accurately identify documents that have been uploaded using commodity technology like scanners and lower-res smartphone cameras. This means even those within developing countries or where there is poor infrastructure can gain access to financial services, democratizing previously exclusive banking services. Onfido CEO, Husayn Kassai, explained:
"Using Machine Learning technology to onboard the unbanked or underbanked represents a huge opportunity. With smarter KYC and AML, banks  and financial services can qualify up to 25% more "good" customers, increasing their margins whilst helping to resolve the social and economic inequality currently facing the unbanked. We're delighted to be working with some of the world's most innovative FinTechs to make this a reality."
 Onfido's technology is currently being deployed by payments platform Pockit, which uses it to securely and remotely verify users' identities and run background checks against money laundering and terrorist financing watchlists. Once onboard, customers can use the service to begin to build a robust credit record.