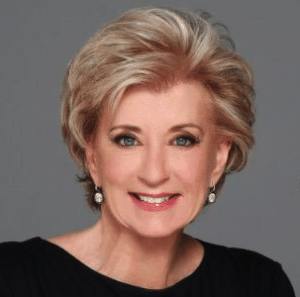 Karen Kerrigan, President and CEO of the Small Business and Entrepreneurship Council (SBE Council) has declared her organization's strong support for President Trump's selection to manage the Small Business Administration. Trump has picked Linda McMahon an entrepreneur who scaled and built the highly successful World Wrestling Entertainment company.  The SBE Council has submitted a letter to the Senate committee that will review her appointement.
The support from the SBE Council is important as the entity is a non-partisan non-profit group that advocates on behalf of small business. Kerrigan is well-known with alternative finance circles and has been a staunch supporter of investment crowdfunding and the JOBS Act.
Kerrigan commented on McMahon being appointed by Trump;
"Mrs. McMahon is an accomplished entrepreneur and CEO. The SBA, President Donald Trump, and small businesses across America will benefit from her unique journey and success, as well as her passion for women's entrepreneurship and leadership. Her perspective and experience will be a tremendous asset in helping the new Administration focus on its key goals of stronger economic growth and job creation by focusing SBA programs on those that help existing businesses attain stronger growth, and encouraging others to pursue their dream of starting a business."
McMahon will face the Senate Small Business and Entrepreneurship Committee in a confirmation hearing today. While she may receive some tough questioning, expectations are for her to be easily approved.
McMahon and her husband have been long-time supporters of Trump having contributed millions of dollars to his campaign. McMahon has previously run for public office having entered the race for the United States senate seat in Connecticut twice – both times losing in the general election.