Jumpstartfund's Hyperloop Transportation Technologies, Inc. (HTT) announced on Tuesday it signed an agreement with the city of Toulouse, France to open a facility for the development and testing of the Hyperloop-related technologies. This news comes shortly after Hyperloop's announcement of surpassing $100 million in in-kind and equity investment.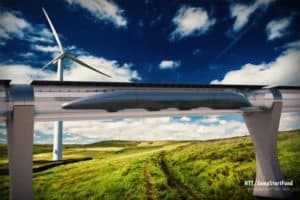 As previously reported, Hyperloop was founded in 2013 by JumpStarter Inc., two weeks after the publication of Elon Musk's white paper and utilizing JumpStartFund's unique crowd collaboration platform. The company is focused on removing barriers of speed and congestion in transportation.  It has also been pushing forward on the Hyperloop project during the past few years including construction of the first full-scale passenger system.
According to Hyperloop, as part of the agreement with Toulouse, the city itself will be providing a 3,000 square meter (37,674sq. ft.) facility along with outdoor terrain. The new research and development facility will be located at the Francazal Airport, which is a former military base being converted into a larger Mobility Innovation Park by Toulouse Métropole.
Sharing details about the facility, Hyperloop CEO Dirk Ahlborn, stated that the new location would help the company to develop and manufacture aerospace technology to further improve its systems.  Jean-Luc Moudenc, Mayor of Toulouse and President of Toulouse Métropole, also commented:
"Hyperloop Transportation Technologies represents the cutting edge of transportation. This new collaborative corporation is already having a big impact on Europe and the rest of the world. We look forward to the exciting advancements that HTT will develop here."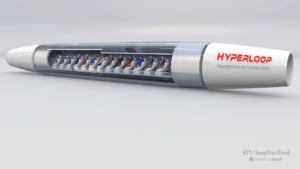 Hyperloop COO, Andres De Leon, then added:
"Our close relationship with the local government is exactly what is needed to implement Hyperloop systems in Europe. While developing our technology we will also work together to create the necessary regulatory framework for the system."
More than 600 individuals, including over 200 professionals from 44 companies in 38 countries, has reportedly contributed time and resources to developing Hyperloop technology, sales, engineering, design, and implementation.  Some of the companies that have also contributed services are Catalyst and PriestmanGoode.