loanDepot challenges the status quo of traditional banking every day.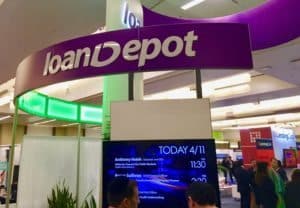 loanDepot has just achieved an impressive milestone.  In the past 7 years since platform launch, loanDepot has now funded $100 billion in home, personal and home equity loans making it a top-five retail mortgage lender in the US.  The online lender has grown originations 70% per year (on average) and its market share has jumped 400% since 2012.
Management reports the $100 billion milestone comes after a solid 2016 – a year that challenged many other online lenders.
According to loanDepot, 2016 saw $38 billion in loans delivering a 38% increase versus 2015 while delivering 5X the funding volume of 2013.  Top line revenue jumped as well. Without providing numbers, loanDepot said that revenue increased 41% in 2016 or 140% higher than 2014. Today, loanDepot acquires over 500,000 potential borrowers every month, up 25% from a just over a year ago. The company maintains a total borrower database of more than 15 million consumers across the US.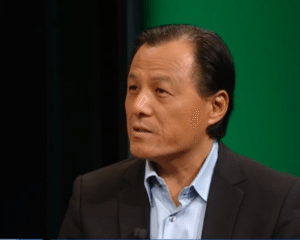 Chairman and CEO Anthony Hsieh said he launched loanDepot during a period when many other lenders were retreating from the market.
"What we've accomplished in seven years is really something special and extremely rewarding. loanDepot has grown into a powerful national brand that challenges the status quo of traditional banking every day. Our $100 billion in fundings has been fueled by millions in capital strategically reinvested back into the company to sharpen our technology, expand our products and attract the nation's top talent. We're very excited with the work we're doing to help borrowers achieve their dreams, and we're looking forward to the next chapter for loanDepot and our nation."
loanDepot, ranked one of the fastest growing private companies in both 2016 and 2016 is expanding its physical presence too. Total employee count now stands at around 6,000 individuals and the company has just signed a lease for a 65,000 corporate campus in Irvine, California.  The added space will help loanDepot manage growth as it continues to gain market share and offers new products.
Hsieh pointed to the benefits of being a Fintech firm – unencumbered by the analog past;
"Unlike most lenders, loanDepot isn't burdened with legacy issues that impede advancements in building proprietary technology, product delivery systems that bring greater efficiency to the lending process, or regulatory compliance. Our diversified origination platform is purpose built to pivot quickly in fast-changing market conditions."

Hsieh said that this philosophy allows his company to adapt to a dynamic marketplace.
"This is an ideal time for loanDepot to gain greater market share as the leading solution to satisfy consumer demand for a highly efficient, tech-based lending experience that's easy to navigate and supported by world class customer care."
Last month loanDepot announced the acquisition of Closing USA and American Coast Title to its portfolio of brands. The move shows loanDepot's commitment to broaden its portfolio of services.

Sponsored Links by DQ Promote