India's reward-based crowdfunding platform, Wishberry, announced on Wednesday it secured an undisclosed amount during its Pre-Series A Funding round through LetsVenture. The funding portal revealed that the lead investor was Sharad Sharma from iSPIRT, along with Google's Rajan Anandan, Amit Ranjan of SlideShare, Alok Mittal from IAN, and Venkat S Raju of Kyron Global.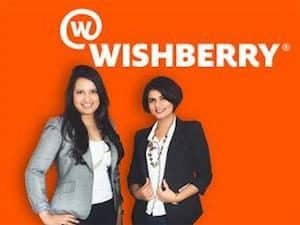 Wishberry, which was founded by Priyanka Agarwal and Anshulika Dubey in 2012, revealed its mission is to democratize fundraising in India to spur creativity and innovation in the country. The platform's categories are Arts, Design, Film, Music, Theatre, Publishing, Technology, Games, and Apps.
"People pitch their ideas on Wishberry to the public through social media, email marketing, and offline promotions. People who believe in these ideas can fund any amount and in return get exclusive rewards from the project owners, such as first copies of the idea itself. People fund to be a part of something innovative and not out of charity or financial return."
Sharing details about the crowdfunding website, Agarwal, stated:
"We have set out on a mission to help showcase the enormous yet unexplored potential of Indian creativity on a global scale. There are already three films, crowdfunded on Wishberry, which have won the National Award. We want to enable a lot more artists achieve such feats and won't stop till we have Indian independent artists winning Oscars or Grammys. It's great to have investors who believe in us and are enabling us to continue on this path."
Sharma also commented:
"The Wishberry founders, Priyanka and Anshulika have truly understood the consumer needs for creative crowdfunding in India. Now they are looking to innovate crowdfunding for the long tail of artists in India by helping them monetize their content outside of Youtube through a recurring-funding model, inspired by Patreon. Recurring fan-funding in small denominations could be a game changer in the Indian crowdfunding landscape and make Wishberry a leader in producing independent-content," said 
Shanti Mohan, founder of LetsVenture, added;
"The Wishberry Pre-Series A raise closed in record time on Sharad Sharma's Lead Syndicate on LetsVenture. Our Lead Syndicates are enabling marquee angels and VC Funds to share their private deals with vetted investors on the platform. We are excited to support the growth phase of our portfolio companies like Wishberry who have scaled to become category leaders." 
Wishberry has reportedly raised over Rs. 10 crores ($1.5M) from more than 350 crowdfunded projects. The platform has an active community of over 18,000 users from more than 850 cities across 55 countries.