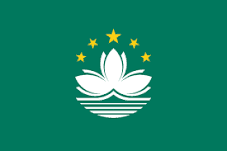 Joint Electronic Teller Services Limited (JETCO) announced a partnership with 7 Macau banks  to offer dual-currency JETCO Pay P2P mobile fund transfer. The service allows the participating banks' customers to transfer both Hong Kong dollars (HKD) and Macau Pataca (MOP) to account holders of all local participating banks using just the recipient's mobile number, without having to enter the bank account number. The seven participating banks, Banco Comercial De Macau S.A., Banco Nacional Ultramarino, S.A., Tai Fung Bank Limited, Bank of China Limited, Macau Branch, Industrial and Commercial Bank of China (Macau) Limited, Luso International Banking Limited and OCBC Wing Hang Bank Limited, will gradually roll out JETCO Pay P2P during the second half of 2017.
"With the rapid development of Macau's economy in recent years, mobile phone penetration has also increased to nearly 200%, creating the perfect environment for the development of mobile payment services such as JETCO Pay P2P in the city," JETCO CEO Angus Choi explained. "Operating on our existing inter-bank network, JETCO Pay P2P provides the most comprehensive cross-bank fund transfer service in town. Following its successful debut in Hong Kong last year, we are pleased to replicate this success in Macau with the support of seven member banks."
JETCO Pay P2P touts its service as convenient, easy to use and safe. Directly linked to a consumer's bank account, consumers only need to know the recipient's mobile number to transfer funds across banks anytime and anywhere. Furthermore JETCO Pay P2P features bank grade security measures such as end-to-end encryption, a pin pad and a device binding verification function to offer multiple layers of protection to users.
"Electronic payment is a global trend and is set to become the mainstream of payment method, replacing traditional forms of payment. The reduction of cash management will bring significant economic benefits to the banking industry,"  Choi added. "To consumers, electronic payment also brings more convenience and a higher level of security comparing to cash. I believe that JETCO Pay P2P will play a role in transitioning Hong Kong and Macau into cashless societies."
JETCO was established in 1982 by five banks, including Bank of China (Hong Kong) Limited, The Bank of East Asia Limited, OCBC Wing Hang Bank Limited (formerly Chekiang First Bank limited), Shanghai Commercial Bank Limited and Wing Lung Bank Limited.  JETCO counts at least 30 member banks in Hong Kong and Macau and supports a range of banking services to these member banks covering both regions. JETCO currently operates more than 3,000 ATMs in Hong Kong, Macau and over 20 cities across Mainland China. In addition to ATM switching service, JETCO also provides other value-added services, including payment gateway services for e-Commerce and mobile payment solutions, to help member banks provide innovative and high-quality services to their customers.

Sponsored Links by DQ Promote