Commerical real estate marketplace lending platform, Money360, announced on Wednesday it has provided a bridge loan to the owner of a retail center in Jacksonville, Illinois.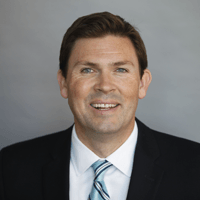 According to Money360, the $8.3 million loan is allowing the borrower to pay off a maturing loan on the Lincoln Square Center, a 206,257-square-foot anchored retail property that is currently 82 percent occupied by a combination of 29 national and regional tenants. The center was built in 1964 with renovations in 1992 and 1994 that upgraded the façade and made other improvements. It is located within a major retail area with several national outlets nearby.
Money360 founder and CEO, Evan Gentry, added:
"The borrower on this loan was facing loan maturity. The Lincoln Square center is a viable investment, and our bridge loan enables the owner to continue to do business until permanent financing is secured or the center is sold."
The interest-only loan has a fixed rate and a 12-month term. The loan-to-value ratio on the transaction was 74.6%.