Zoopla Property Group (LSE:ZPLA) announced on Tuesday it has agreed to acquire Hometrack, a provider of residential property market insights and analytics.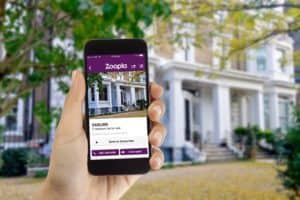 Hometrack, which was established in 1999, notably provide residential property market insights, analytics, valuations and data services to over 400 partners including mortgage lenders, new home developers, investors, housing associations and local authorities. The company currently partners with 15 of the top 20 mortgage lenders in the UK as well as all 4 of the leading Australian mortgage lenders, and its UK AVM is recognized by all the major rating agencies.
Zoopla noted that the Hometrack acquisition is another step towards its mission to become the most effective partner for its estate agency and new home developer partners. Alex Chesterman, Founder and CEO of Zoopla stated:
"We are delighted to announce the acquisition of Hometrack, the clear market leader in AVM services in the UK. The deal gives us unrivalled capabilities to serve our estate agent and developer partners even more effectively with market-leading valuation tools and data intelligence to help them win more business. Hometrack is a perfect fit for us and I forward to welcoming Charlie and his team to the [Zoopla] family."
Charlie Bryant, CEO of Hometrack added:
"We have had a long-standing relationship with [Zoopla] and share the same vision of using data to help our partners operate more effectively. My team and I are very much looking forward to helping develop [Zoopla's] data services business, further growing the quality and breadth of the services to our partners and cementing [Zoopla] as the market leader for residential property market insights and analytics."
Since its launch in 2008, Zoopla has attracted more than 40 million visits per month and has collected numerous awards, including being named one of the Top 10 UK Tech Companies (Guardian) and one of the Top 10 Most Innovative UK Companies (Smarta). Zoopla has reportedly acquired Hometrack for £120 million.