Peer to peer lender  Assetz Capital has hired former Santander Director Andrew Fraser to manage Northern Ireland operations.  Fraser's role is to help local businesses acquire finance through the peer-to-peer platform as Assetz Capital expands its business.
Fraser joins Assetz Capital from Santander UK Corporate and Commercial.  In his previous role, he was a Business Development Director covering the Northern Ireland region.
Stuart Law, CEO of Assetz Capital, called Northern Ireland key to his company's growth;
"We have a very strong offering to assist small andmid-sizedd businesses looking for funding. Andrew brings a great wealth of experience to his role as Regional Relationship Director and knows the SME and property landscape of Northern Ireland incredibly well. 2017 is set to be our biggest year yet and will firmly cement us as one of the UK's leading peer to peer lenders, so it's vital to have Andrew on board to help us achieve this goal."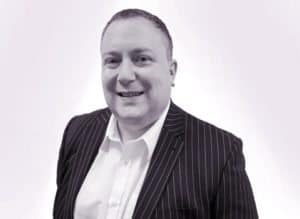 Andrew Fraser commented that after working in corporate and property finance in Northern Ireland for more than 15 years he has seen the challenges SMEs face when it comes to accessing finance.
"I believe Assetz Capital is well placed to help, and my role will be to increase the awareness of peer-to-peer lending as well as ensuring that businesses which gain funding through Assetz Capital realize the benefits of this now established form of business funding."
Assetz Capital says that it is now the 5th largest P2P platform in Europe and one of the fastest growing lenders in the market. Assetz Capital uses a secured lending model where every loan is backed with property, and/or other realisable security in order to reduce the risk of actual loss for investors.