Last week, NatWest – part of the Royal Bank of Scotland (RBS) – announced a new online platform designed to simplify the loan making process for UK SMEs.  Borne out of an 'Innovation Cell', working with Fintech firm Ezbob Limited,  "Esme" has been developed in response to the emergence of direct and P2P lending platforms. Esme is said to allow businesses to "quickly obtain unsecured loans of up to £150,000."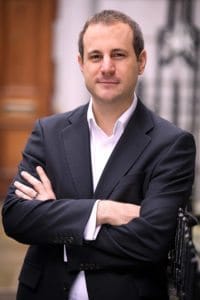 Stephen Findlay, CEO of BondMason – Robo-Advisor for investors in P2P loans, shared his thoughts on RBS's strategic move challenging peer to peer lending.
"It is encouraging to see that banks are rolling out direct lending services to their customers, whether it be via an in-house offering or through a collaboration with an established P2P platform. This is especially good news for borrowers, particularly SMEs as it enables them to access much-needed investment more easily. We've seen the direct lending market grow in leaps and bounds since its inception, as volatile stock markets and declining returns on 'go-to' investment products has led to an influx of investors looking for the middle ground between high risk and low returns."
Findlay explained that banks are responding to investor demand by evolving their traditional model.  He said this is just a continuation of the blurring of boundaries between Fintech innovators in the online lending space and traditional financial firms.
"… we don't view this as negative competition to the P2P platforms already in this space, or vice versa. Rather, we think these different offerings will complement the industry and encourage improved standards and better self-regulation as more participants enter the market – a 'flight to quality' which we certainly welcome. The move by the banks also supports the growth of what is becoming a mainstream asset class, demonstrating that P2P lending is now recognized and being embraced by the traditional banking and finance sector."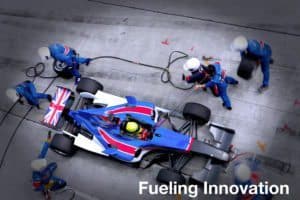 Findlay said that innovation is often best done by smaller companies.  P2P lending is now a 10-year-old industry that was first launched by risk-taking entrepreneurs. Findlay said this highlights the importance of fostering an innovation ecosystem;
"This further supports the requirement of the regulator to ensure, through its programs such as the Innovation Hub and Regulatory sandbox, that SMEs and innovative companies are supported and fostered, and that barriers to entry are kept low for new, emerging business models."
Sponsored Links by DQ Promote