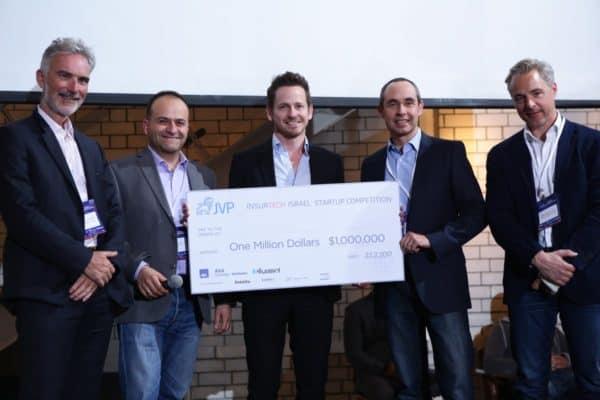 Israeli startups GetmeIns and Seegnature shared the top $1 million prize in the Insurtech Israel competition, reportedly a first of its kind competition in Israel for startups in the field of insurance technology.  JVP decided to double the grand prize, investing over $2 million in the winners. The grand prizes were awarded by JVP Managing Partner Gadi Tirosh and Partner Yoav Tzruya.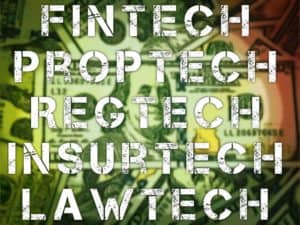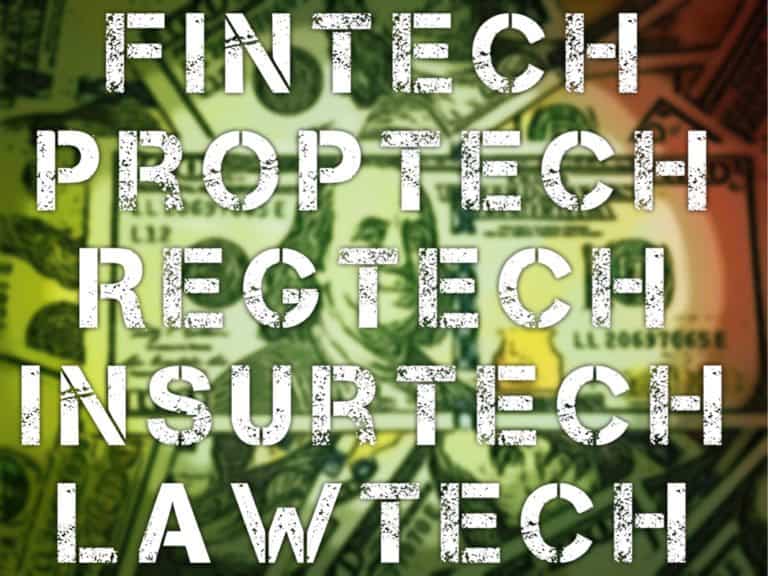 Launched in November 2016, the Insurtech Israel competition hosted over 80 startups from a cross-section of innovative technological solutions from the world of insurance entered the competition – the majority (90%) from Israel, but also from the U.S. (7%) and Europe (3%). The five finalists Included: GetmeIns, Jones, LeO, TrueNorth, and Seegnature.  The competition was led by JVP and AXA, one of the world's largest insurance companies, in cooperation with Deloitte, Earnix, the Herzog, Fox and Neeman (HFN) law firm and Startup Nation Central. The winners were selected by a team of judges including representatives from JVP, AXA, Kamet, along with the competition partners.
Submissions to the competition spanned a variety of areas: Health IT (19%), Customer Engagement (16%), Risk Management (14%), Cyber-security (14%), AI (8%), Big Data (7%), Blockchain (5%), Automotive (4%), Customer Management (4%), IOT (4%), Analytics (3%), Distribution (1%), and Wearables (1%).
"Insurance companies will need to adapt at the same pace as our 'new economy' is adapting," stated Tirosh. "The variety of applications that entered the competition and the winners themselves have only confirmed for us that Israel will be a significant hub of innovation in this field as well."
GetmeIns operates in the field of fraud prevention, and has developed a unique platform to lower Loss Ratio for insurance companies. GetmeIns applies methodology from the world of intelligence to the insurance industry to prevent fraud before it occurs, saving companies the time and money it takes to investigate claims. GetmeIns uses "intelligence as a service" designed to predict fraud upon purchase. This is done by combining various disciplines, including correlation analysis, open sourcing, signal processing, photogrammetry, and others.
"It's a great honor to win this competition hosted by one of the leading VC's in Israel," shared Eugene Greenberg, GetMeIns Founder and CEO. "For us, this is a double victory: we intend to integrate AI capabilities to the core of our business, to raise more funds in Israel, and, by the end of the year, to open up an office for business development in the U.S. with at least three active customers."
Seegnature empowers consumer-facing enterprises to close transactions remotely by verifying clients' identity and getting their signatures on documents in real-time. Seegnature increases closing ratios, reduces processing time, and increases customer satisfaction. Using machine learning, Seegnature also analyzes big data used in the deal closure phase and can provide valuable real-time insights to insurance agents on how to more efficiently close deals.
"The platform we created allows companies to remove obstacles when closing complex deals," explained Yair Ravid, Seegnature Founder and CEO. "This win will help us introduce our platform to the U.S. financial markets, specifically to insurance companies and banks on the east coast. We intend to begin sales activities with a team in the U.S., while leaving our R&D in Israel."
Israeli startup Jones' participation in the Innovation Center in Paris of Kamet – the strategic investment arm of AXA Strategic Ventures – was announced by Stéphane Guinet, Founder and Managing Partner of Kamet, and Michael Niddam, Executive Partner, Kamet.
"Insurance is a very slow moving industry, but Kamet is committed to working with entrepreneurs to create new models," observed Guinet. "Together with outstanding entrepreneurs, we're building a model that can complement what AXA as an insurance company is doing globally. You'll see us a lot in Israel – we love the energy and entrepreneurial spirit here."
Jones, a startup which allows small businesses to buy liability insurance with one click, insurance, aims to make insurance less expensive as the business gains more experience. Today, new business owners are paying as much as three times above standard insurance rates, asserted the startup. Jones operates as a third party insurance platform for every contract.
The Audience Choice Award, presented to LeO by Dorit Salinger, Executive Director of the Capital Market, Insurance & Saving Authority,  was voted upon by 150 employees of the Capital Markets Authority, Insurance and Savings Department. LeO serves as a personal assistant for all insurance issues. The service utilizes Data Analysis and Artificial Intelligence to offer policies tailored to the needs of users at the very moment they are needed. LeO aims to completely change the insurance experience for millennials by making it simpler and more user-friendly. The platform, developed as a chatbot and currently operates via Facebook Messenger to remind users of upcoming policy expiration, send smart updates and aid in claims, is already working with a number of U.S.-based insurance companies.
"Implementing technology in the insurance and savings industries is a necessity, and it's taking place as we speak, changing the way that we all relate to our insurance and savings," said Dorit Salinger, Director of Capital Markets, Insurance and Savings Department, Ministry of Finance of Israel. "The day is approaching when companies will provide mobile technology to allow us to purchase insurance, underwrite medical costs, file claims, or receive payments, all at the click of a button. We are very interested in seeing innovative technology implemented across all sectors, in particular those areas under our regulatory supervision."
Sponsored