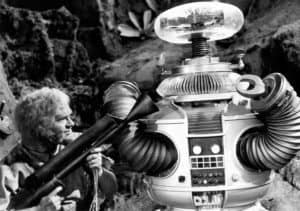 The Securities and Exchange Commission (SEC) has published information and guidance for investors and the financial services industry regarding the use of Robo-advisers, which are registered investment advisers that use computer algorithms to provide investment advisory services online. The Commission's Division of Investment Management issued guidance for investment advisers with suggestions on meeting disclosure, suitability and compliance obligations under the Investment Advisers Act of 1940.
The SEC has also issued an Investor Bulletin by the SEC's Office of Investor Education and Advocacy. This Bulletin provides individual investors with information they may need to make informed decisions if they consider using Robo-advisers.
The SEC Investor Bulletin  on Robo-Advisors describes a number of issues investors should consider, including:
The level of human interaction important to the investor
The information the Robo-adviser uses in formulating recommendations
The Robo-adviser's approach to investing
The fees and charges involved
SEC Acting Chairman Michael Piwowar commented on the update;
"As technology continues to improve and make profound changes to the financial services industry, it's important for regulators to assess its impact on U.S. markets and give thoughtful guidance to market participants. This information is designed to help investors tap into the opportunities that fintech innovation can provide while ensuring fairness and investor protection."
The SEC also hosts the Investment Adviser Public Disclosure (IAPD) database, which is available on Investor.gov, to research the background, including registration or license status and disciplinary history, of any individual or firm recommending an investment, including Robo-advisers, which are typically registered as investment advisers with either the SEC or one or more state securities authorities.
Robo-advisers, as registered investment advisers, are subject to the substantive and fiduciary obligations of the Advisers Act. The Guidance Update notes that there may be a variety of means for a
The SEC stated that the Guidance update notes that there may be a variety of means for a Robo-adviser to meet its obligations to clients under the Advisers Act, and that not all of the issues addressed in the Guidance Update will be applicable to every robo-adviser.
[scribd id=340126993 key=key-RJZJkMmUTdoEc1oaQJvW mode=scroll]