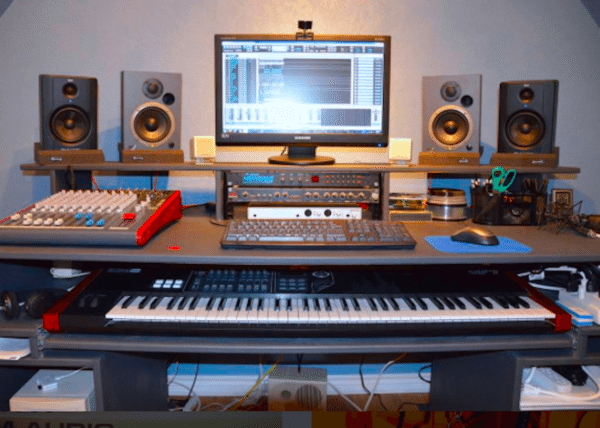 ---
Last November, six months after the new equity crowdfunding regulations (Title III) went into effect, Indiegogo teamed up with MicroVentures to launch its equity crowdfunding platform to campaigns on the platform that have successfully secured $1 million in funding. Indiegogo's platform allows both accredited and non-accredited investors to invest in startups and growing companies.  One of the first featured campaigns was for BeatStars, a social music marketplace and distribution company where over 350,000 music producers and recording artists collaborate, sell, distribute and share their music worldwide.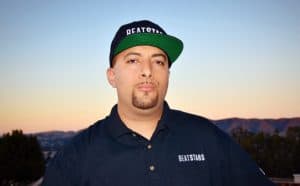 Founded in 2008 by CEO Abe Batshon, Austin-based BeatStars is a platform that enables music producers and recording artists to collaborate, share, sell, and distribute any type of musical content (e.g. beats, lyrics, vocals) worldwide. The platform provides the tools to distribute, monetize, and protect content, allowing music producers, recording artists, songwriters, and beatmakers to publish songs collaboratively, efficiently and affordably. The music platform celebrated a successful Indiegogo campaign, raising $182,296.
Batshon, a digital music executive with over 15 years of experience, previously led content development for music distributor INgrooves Fontana where he played a pivotal role in the success of labels and artists such as Strange Music (Tech N9ne), Macklemore, Royce Da 5'9", Styles P, The Lox, Immortal Technique, Nature Sounds (Mobb Deep, Doom, Wu-Tang), Funk Volume (Hopsin, Dizzy Wright), and Slaughterhouse.
In his current role as CEO of BeatStars, Batshon aims to create the premier social music marketplace, thereby establishing a new economy in the music industry where music producers generate millions annually on the BeatStars marketplace licensing beats to recording artists in over 150 countries. Currently BeatStars counts 400,000 registered users with monthly traffic of 1.5 million monthly visitors which has steadily increased since October 2016. BeatStars social networking stats include 178,000 Facebook fans, 28,000 Twitter followers and 19,000 Instagram followers.
I recently connected with BeatStars CEO via email to learn more about his decision to opt for crowdfunding with Indiegogo and his experience with the process.  Our interview follows:
Erin: Why crowdfunding? Is it a viable fit for the music industry?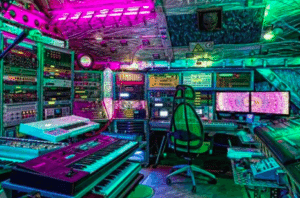 Abe Batshon: I chose to equity crowdfund BeatStars' seed round because I loved the concept of allowing our community and early adopters to play a big part in our growth and have ownership in the company. I believe the best investment comes from people who are truly passionate about your product and want to sincerely see you succeed.
I do believe equity crowdfunding is a viable fit for the music industry. From an artist's perspective, how cool would it be to allow your fans to own a piece of your art with you and be committed to supporting you throughout your career. I believe it develops a stronger relationship between the fan and artist.
Erin: Why did you choose to list on Indiegogo versus the other platforms?
Abe: I choose Indiegogo because I felt that they share the same philosophy our business stands by. They also have the largest base of crowdfunding investors and are one of the pioneers in the crowdfunding world. We were really proud to be one of their launch companies for this new initiative.
Erin: Why did you decide to use Reg CF, as opposed to Reg D or Reg A+? Did you do a Reg D side-by-side offer at the same time as the Reg CF?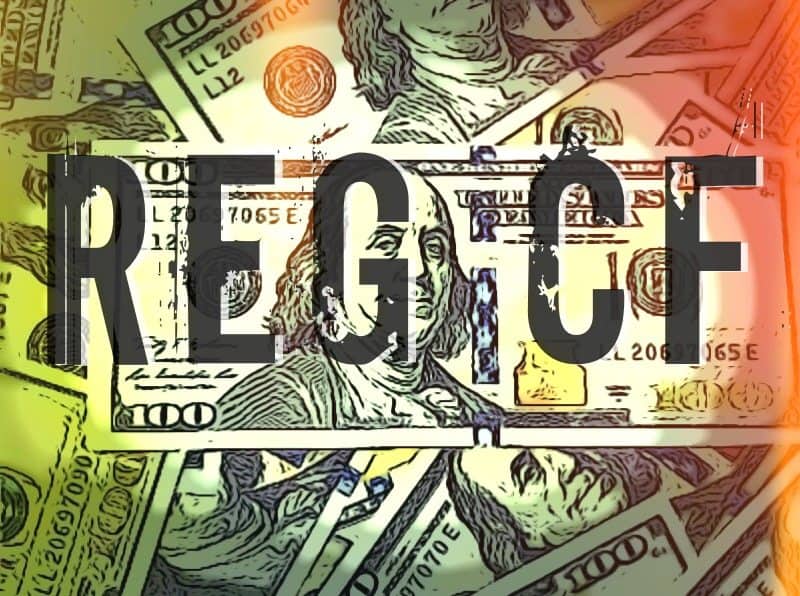 Abe: We believe at the stage BeatStars is in right now, Reg CF was the best fit. We are already a profitable company and didn't need to raise more than the $1 million limit. To be honest, we really only created this campaign to give our community the opportunity to have ownership in the company. We may have to raise more money in the future when it would be a better fit for those other regulations.
Erin: Why did you decide to use a convertible note as opposed to equity? Or a SAFE? What are your exit expectations?
Abe: Our offering was structured with the SAFE note. It makes life easier when managing the cap table.
Erin: Did you work with a marketing firm to help promote your offer on Indiegogo / Microventures?
Abe: No, we didn't hire a marketing firm. We mostly did everything in-house and didn't do much marketing outside of marketing to our existing user-base. But we kept the campaign interesting to our community and made sure they knew about the opportunity with content, interviews, live streams and social posts.
Erin: Was it more or less work than you expected? Your goal was to raise between $50,000 to $1M and you closed nearly $183K. Were you happy with the amount you raised?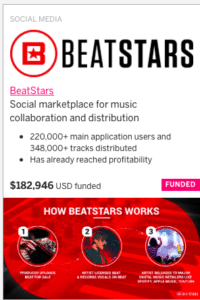 Abe: Would have been great to raise more but I am definitely happy with the results. The concept is so new that I think it will take a bit more time to get the word out about Equity Crowdfunding to the casual internet user. There needs to be more mainstream education about the concept.
Erin: Any recommendations for other small companies considering Reg CF?
Abe: I'd say go for it but make sure you are partnering with the right platform to run the campaign. Also try to develop a strong community around your product first before jumping in. You need to have advocates of your product for the campaign to be really successful.
Erin: One million unique Twitter visitors and growing stronger. What are your next steps for BeatStars? What innovative and disruptive plans do you have for BeatStars? Which new products do you hope to introduce in 5 years? in 10 years?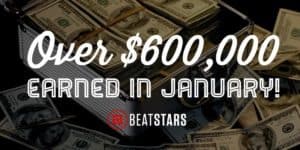 Abe: There is so much work ahead, we are just getting started. We are in the middle of developing a bunch of new products that will be coming out this year. As pioneers in this space the community really relies on us to make sure we provide them with the right technology for them to conduct their business. Will also be introducing more revenue generating opportunities for our BeatStars family soon!

Have a crowdfunding offering you'd like to share? Submit an offering for consideration using our Submit a Tip form and we may share it on our site!

Sponsored