CoAssets Limited (ASX: CA8), a crowdfunding platform specializing in facilitating funding for real estate and small to medium-sized enterprises, announced on Wednesday board and management changes as the company plans for its next phase of growth.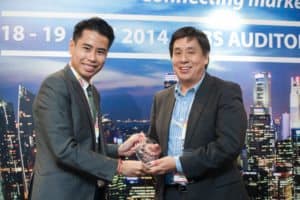 According to CoAssets, Nicholas Ong will be stepping down as Non-Executive Chairman with effect from May 1st. He will continue to serve on the board of CoAssets as an indep endent director. Dan Smith will be stepping down as Executive Director, and he will be leaving CoAssets after two years with CoAssets. As part of the changes, CEO and co-founder at CoAssets, Getty Goh, will take over the role of Board Chairman from Ong, while David Garry will join CoAssets as a new independent director.
Goh stated:
"Both Nicholas and Dan were from the corporate advisory firm that we have used for our Australian listings. They have played instrumental roles to help the company grow since joining our team in 2015. They were extremely professional and were the key drivers ensuring that our listings were carried out successfully. Dan was also our Executive Director for the last 12-months and had played a big part in helping us establish our presence in Perth. Under his capable leadership, our Australian investor base grew to more than 2,000 in less than 4-months."
Goh also noted:
"Having achieved the ASX listing and operational milestones, both Nicholas and Dan thought that it was timely for them to step back and let the CoAssets team take over. While Nicholas will continue to be with us as an independent director, Dan has decided to focus on his other business interests."
Gerry has wealth of experience in the Australian Small & Medium Enterprise (SME) sector. He is also a Fellow of the Institute of Company Directors, Governance Institute of Australia, as well as the Institute of Public Accountants.