Cohu Experience Ltd., a Finnish space industry company, launched a crowdfunding campaign on Finnish platform Around in January for its new Space Nation astronaut program. Less than an hour after launch its initiative, the project secured its first million and then finished the round with $3.4 million.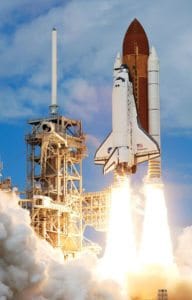 Cohu's Space Nation Astronaut Training Program (aka SNAP) is described as a free and accessible to all program that will launch in fall 2017. Cohu Experience stated it teamed up with NASA astronaut trainers to develop the training program, which will give participants the opportunity to take part in real world astronaut training and travel to space. Cohu Experience recently revealed:
"The training commences with a freemium smartphone app that develops its users' physical, mental, and social skills through an array of tailored challenges. Participants that have gained the most points will be selected for a film training and competition under the supervision of NASA's astronaut trainers. A center element in the training program is the transmedia concept that allows participants to create groups, teams, and supporters to back the most active participants' efforts to win the competition and travel to space."
While sharing more details about the program, Kalle Vähä-Jaakkola, the CEO of Cohu Experience, stated:
"Space travel is a universal dream and we are proud to welcome everyone to join Space Nation as investors or participants. This is an inclusive program so anyone in the world can participate. We really want to democratize space."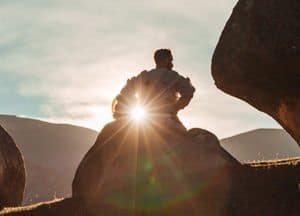 Michael Suffredini, a member of Cohu Experience's Advisory Board and former NASA International Space Station Program Manager, added:
"Space is something that interests us all, no matter where you live or how old you are. Space travel has been, until now, only accessible to a very limited set of people, but Space Nation is here to change that. The Program is truly the adventure of a lifetime, and it will offer something for everyone."
Cohu added its next funding round would take place in the U.S. in the coming weeks through the crowdfunding platform, Fundable.
Around, which was described as the easiest mobile crowdfunding platform in the world by its creator, Privanet Securities Ltd., was launched last year and seeks to enable Finnish growth companies to raise funds both domestically and internationally. Kimmo Lönnmark, the CEO of Privanet Securities Ltd. and co-founder of Around, previously stated:
"Smartphones are increasingly being used to read emails and pay invoices. Now Around also brings the option of funding the growth companies into the investors' pockets. For an investor, the challenge in crowdfunding services is often the fact that the resale of the investment is difficult. We offer these investments an immediate secondary marketplace. When you look at the funding arrangements of this scale and the markets for unlisted securities, we offer a globally unique service"
Have a crowdfunding offering you'd like to share? Submit an offering for consideration using our Submit a Tip form and we may share it on our site!