Mambu, a Berlin-based SaaS banking platform provider, announced on Thursday it's kicking off 2017 by opening new Miami office and appointing a new regional managing director to meet the growing demand for its platform in North America, Canada, Latin America, and the Caribbean.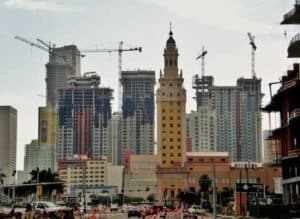 The platform reported that Edgardo Torres is assuming the role as regional managing director to lead growth, support and operations, along with bringing a wealth of SaaS and enterprise technology knowledge combined with regional expertise. Before joining Mambu, Torres served as managing director for numerous European software companies. He also spent four years at Hewlett-Packard and was former vice minister of the Puerto Rico Department of Economic Development and Commerce. Torres noted:
"By enhancing our presence we intend to grow our client base and better support our existing users and partners in the region. Mambu helps bring better digital-first financial services to market faster, cheaper and easier than ever before. I am excited to join the team bringing this innovative platform to market at a time when SaaS business models and digital financial services are revolutionizing the lending and banking landscape."
Mambu added it will be growing its Miami-based team over the course of 2017 and will be building delivery, support and sales capability to help financial service providers create, launch and service digital-first lending and banking services.