Nearly a year and a half after it became a public benefit corporation, crowdfunding platform Kickstarter released its 2016 public benefit corporation statement. A public benefit corporation is described as a corporation that performs a specific function for the benefit of the public.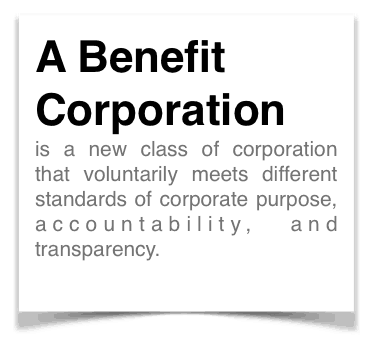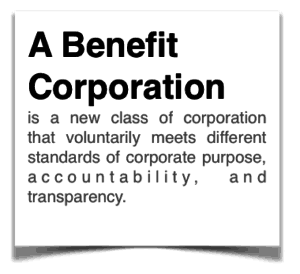 While sharing details about its first year as a public benefit corporation, Kickstarter stated:
"We launched Kickstarter in 2009 as a new way to bring creative projects to life. In 2015 we reincorporated as a Public Benefit Corporation. This is a Project Update on our first year as Kickstarter PBC.
"If 'Public Benefit Corporation' is new to you, not to worry. PBCs are for-profit companies that are legally obligated to consider the impact of their decisions on society, not just shareholders. Until recently, for-profit companies that wanted to make positive impact on society a part of their legal duties had no clear protection or mandate under US law. As a PBC, they do.
"When we became a PBC, we wrote a charter laying out our commitments. We committed Kickstarter to always support art and artists, to operate with a corporate code of conduct, and to donate 5% of post-tax profits to arts education and organizations fighting inequality. We also pledged to publicly report how we did on these commitments each year. That's what you're reading now. This Benefit Statement notes both achievements and shortcomings from our first year.
"Since becoming a PBC we've learned from many others who are interested in becoming one too. We're encouraged to see so much enthusiasm – especially in the younger generation – for building a scalable business that doesn't put profits above all. We want to help this momentum grow. This year we plan to work with other PBCs to make better resources available for companies who want to adopt the form, and to help push the Public Benefit Corporation movement forward."
Kickstarter also revealed 2016 public benefit corporation highlights/milestones, which included:
A report done at the University of Pennsylvania noted that more than 300,000 full and part-time jobs were created by Kickstarter projects. The same report also concluded that a total

of $5.3 billion in economic impact generated by Kickstarter projects.

Kickstarter launched the Creative Independent, which is described as a new resource for providing both emotional and practical advice for creative people.

Kickstarter launched new tools such as a live streaming service and a directory of resources to help campaign organizers bring their projects to life.

Nearly 12,100 out of 19,235 successfully funded on Kickstarter's platform.

Kickstarter engaged in public policy issues such as immigration right expansions, LGBTQ rights, etc. 

Kickstarter filed an amicus brief in support of data privacy rights and against government efforts to curtail them.

Kickstarter reported as of December 31, 2016, its team was majority women (53%), as was 61% of our Senior Team and half of our Executive Team.

Kickstarter donated 5% of its after-tax profits to six organizations working to build a more creative and equitable world.
Sponsored Links by DQ Promote