Nucleus Commercial Finance has provided a specialist construction firm with £3.8 million alternative finance funding line to complete its work at Hinkley Point C nuclear power station (HPC) over the course of the next ten years. The multi-million-pound deal is comprised of £1.8 million in property finance combined with £2 million in invoice finance. Nucleus explained that traditional lenders and high street banks were unwilling to finance the deal due to the long-term nature of the contracts related to Hinkley Point C.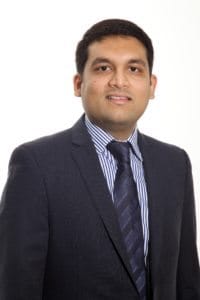 Nucleus Commercial Finance's CEO Chirag Shah called the arrangement a "fantastic deal."
"The closing of this deal sends a clear message that non-standard lenders are fast becoming essential to British infrastructure projects. Businesses now feel confident using alternative lenders as opposed to banks, and are realising that non-traditional solutions can provide stability and flexibility. The fact that the company felt able to come to Nucleus for this custom-fit loan, especially when involved in such a high stakes project, is testament to the fact we take the time to understand our clients' businesses and don't use a one size fits all checklist like traditional lenders."
The total amount of financing for the Hinkley Point C project, approved by the May government last year, is expected to cost around £18 billion.