In celebration of International Women's Day, UK global fintech membership association Innovate Finance has released survey results that highlights the experiences of women working in financial technology.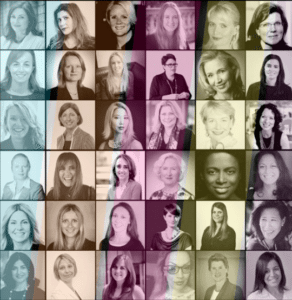 Innovate Finance revealed according to the results, which were reportedly compiled with anonymous feedback given by female members of Innovate Finance and the wider community, 48% of respondents believed fintech was becoming a more attractive space for female talent, and 35% felt that female leaders have helped them achieve their career goals. The organization also noted respondents to the survey shared their willingness to ask for remuneration increases, while 45% felt their opinions were being heard in their FinTech work environments.
While discussing the survey's results, Lawrence Wintermeyer, CEO of Innovate Finance, stated:
"The sentiment of the survey is generally positive but we still need to encourage more women to pursue leadership roles in FinTech. Within the Innovate Finance startup community, 8% are founded or headed up by women. While this percentage is higher than the number of women executives in the European tech sector, there is a lot of room for improvement."
Wintermeyer then added:
"The solution begins in the early years of school and continues all the way to the boardroom. First – STEM (Science, Technology, Engineering, Mathematics) skills must be prioritised in primary and secondary school curriculums and available to all students as we enter the digital world with an emphasis on coding and using software to further develop skills. Second – we require mentoring programmes to encourage more women to become entrepreneurs – and this should start at secondary school to inspire the next generation of leaders. Third – we must better legislate flexible working practises to help parents balance their work and family life. Finally, we must back female talent with investment – women often see opportunities and risks from a different angle to men and their perspective can provide a better and more balanced view on risk, delivery and investment."
In 2016, Innovate Financed unveiled its Women in Fintech Power List, which showcased the women making a difference in the sector. The organization reported that approximately 200 women in fintech globally have been featured on their list. The list was created to celebrate the contributions of women who increasingly play a vital role in the development of the global Fintech sector.