Currencycloud, an international payments engine, announced on Thursday it raised £20 million during its Series D funding round, which was led by GV (formerly known as formerly Google Ventures) with additional investors Notion Capital, Sapphire Ventures, Rakuten FinTech Fund, and Anthemis. The company's total investment amount is now £44 million.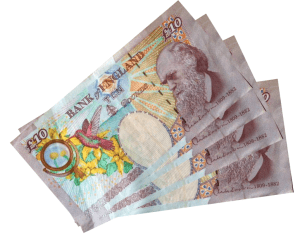 Currencycloud stated it provides the tools to build cross-border products and applications, driving a wave of innovation across the fintech industry. The company has more than 200 customers in 35 countries and millions of end-users that have access to its platform through their payment providers. Users of the platform include challenger banks, pre-paid cards, digital payment firms and PSPs. The company also noted that Klarna, Travelex, Standard Bank, Revolut and Azimo, have all built products using its APIs.
Speaking about Currencycloud, GV General Partner, Tom Hulme, shared:
"We believe in empowering developers by making it easier for them to add scalable services to their products, ideally with simple APIs. Currencycloud is the leader in providing cross-border payment services in this manner, a real need as companies globalize."
Mike Laven, CEO of Currencycloud, added:
"In recent years we have seen the rise of the building block economy. Companies can combine services such as AWS, Google Maps, Stripe and Twilio to build innovative new businesses fast and without the overhead of expensive proprietary systems. Currencycloud provides a set of multi-currency payment and conversion tools that are helping hundreds of companies globalize fast. We are seeing massive and increasing demand for these services, with volumes growing over 150% last year."
Funds from the Series D funding round will go towards Currencycloud's continued growth and ongoing global expansion.