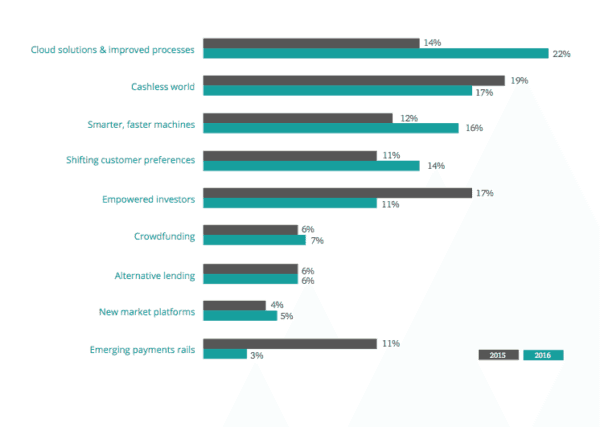 A new report by the Startupbootcamp FinTech London program and PwC states that Fintech startups are increasingly focusing on building artificial intelligence and its potential to solve customer problems. The report says there has been a change in culture over the past year in the Fintech space. Approximately 1 in 7 (16%) of applications to the program in 2016 looked to build new prototypes and many were focused on Artificial Intelligence (AI) and machine learning.
The report states;
"Inevitably, early expectations have had to be shifted. Where FinTech companies were once seen as a threat to the incumbents, promising disruption in an industry suffering from a loss of customer trust, the emphasis has shifted to collaboration. FinTech now also has a lens on technologies that address operational challenges as well as customer expectations."
The authors remain confident that the UK will remain the global leader in Fintech – even with the Brexit decision. Regulators across Europe are looking to replicate the UK's early success in innovative finance. The UK's progress has been improved with "Fintech bridges" being built between London and China, South Korea, Singapore, India, Australia and more.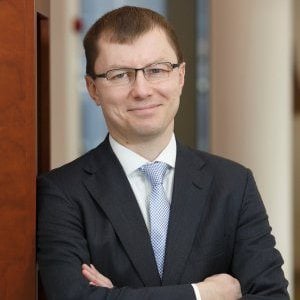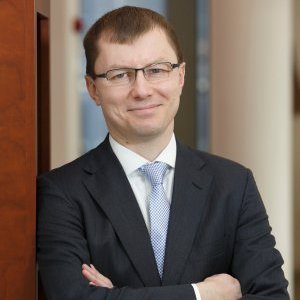 "As the UK's position in Europe post Brexit becomes clearer, startups from across the world will continue to travel here to work with international investors, partner with leading financial firms and develop under a forward thinking regulator," said Steve Davies, EMEA FinTech leader at PwC.
The Top Trends in Fintech during 2016 include:
There has been a rise in B2B businesses from both enabling start-ups, looking to work with incumbent firms and disrupting start-ups, targeting the SME space.
In AI and machine learning more emphasis is being put on customer problems now that more open source material is available on the technology.
FinTech companies can help the financial services industry reach out to un(der)served customers.
The report says Fintech startups are beginning to focus on solving real customer problems using AI and machine learning. Recently, many more startups have begun working with financial services firms, using this technology to identify and solve real-life customer issues. Enterprise Bot, a member of the 2016 Startupbootcamp was mentioned as a prime example. Using AI, they have developed virtual assistants who can be used by banks to improve customer service.
The report says Blockchain was the most discussed Fintech trend of 2016. However, they have not seen the same traction with blockchain start-ups as they have seen with AI & machine learning. Only 6% of applications to Startupbootcamp came from companies using blockchain technologies
Collaboration is key
While it has taken a while for startups and incumbents to find ways to work together, Startupbootcamp and PwC have witnessed an increase in cooperation to solve important problems – both for customers and for the companies themselves. The authors explain that as the relationship matures, incumbent financial services firms continue to struggle with measuring and reporting their success partnering with startups. Nevertheless, the atmosphere of collaboration and mutual understanding is positive and expected to accelerate.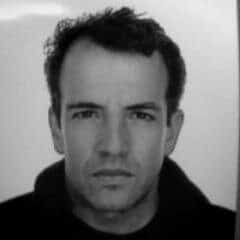 Francisco Lorca, managing director of Startupbootcamp Fintech London, said:
"Despite political, economic and financial uncertainty causing people to believe FinTech might be derailed, at Startupbootcamp we have yet to see any real impact. This year, we have seen the sector's entrepreneurs, including the Startupbootcamp FinTech 2016 cohort, consistently proving that they have genuinely transformative ideas to offer – and that these ideas are commercially viable. One can only imagine what will come next, but both incumbents and start-ups should be prepared to embrace the change"
---
[scribd id=341740144 key=key-jyIIz55KBCeR6pxy8vsj mode=scroll]

Sponsored Links by DQ Promote