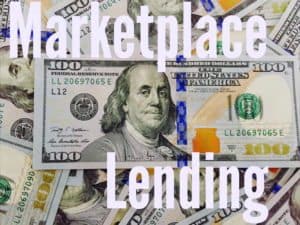 PeerIQ is reporting on the Q1 2017 alternative lending markets and, according to their numbers, marketplace lending securitization is a "bright spot" in the ABS market with total issuance topping $2.9 billion this quarter.
PeerIQ says that deal sizes continue to grow and all deals were rated in Q1 with significant deals by SoFi, Marlette and Lending Club.  The SoFi deal was the largest unsecured consumer ABS in MPL ABS history with a collateral pool of $650 million.
PeerIQ states that Q1 saw strong demand in the sector;
"In 1Q 2017, we saw spreads tighten in riskier tranches, indicating strong investor appetite for MPL ABS paper in the market. Bank and non-bank platform partnerships continue to emerge. Over 15 banks are purchasing loans from marketplace lenders. Our year-end forecasts volumes for new issuance of $11.2 billion remain on-track. New issuers and repeat issuers are increasing deal activity."
Additionally, PeerIQ shares:
New issuance spreads continued to tighten and flatten.  In Q1 2017, spreads tightened in riskier tranches, indicating strong investor appetite for MPL ABS paper in the market.

PeerIQ expects traditional banks to cooperate with marketplace lenders to marry their low-cost funding profile with low-cost operations of marketplace lenders.
The pace of regulatory relief will be slower than most market participants expect. While the Trump administration has made some general statements about Dodd-Frank, it's too early to tell which changes may materialize.

PeerIQ expects higher volatility from rising rates, regulatory uncertainty, and an exit from a period of unusually benign credit conditions. Platforms that can sustain low-cost stable capital access, build investor confidence via 3rd party tools, and embrace strong risk management frameworks will grow and acquire market share.

Commenting on the OCC Fintech Charter, PeerIQ said that Fintechs must resemble the banks they seek to disrupt and thus the Charter will be awarded "sparingly."
One area the PeerIQ tackles in the Q1 report is the ongoing issue of stacking.  Stacking is the occurrence of borrowers taking out multiple loans from various online lenders in a short period of time thus increasing risk.  PeerIQ explains that originators are getting better at mitigating stacking thus improving investor confidence. A growing number of 3rd party solutions are emerging to monitor and better manage investor risk improving credibility and driving confidence for investors.
PeerIQ hints at the prospect of increased 'loan modifications' and predict that credit models trained on post-2008 data will tend to under-estimate losses.