It is a truism that increasing competition in the banking sector will benefit both consumers and businesses. Yet high hurdles remain in place for emerging Fintech companies to challenge established financial firms such as banks. FinTech Australia, the advocacy group promoting all things Fintech related, is now on the record supporting "crucial moves" to increase banking competition.  Added competition may also increase transparency is an industry that is notoriously opaque.
Australia's Fintech industry threw its support behind proposals to boost banking competition by making it easier for new market entrants to acquire a bank license and access bank-held customer financial data. FinTech Australia said it supported comments made today by David Coleman, the chair of the House of Representatives Standing Committee on Economics which is currently undertaking a review of the four major Australian banks which dominate the sector.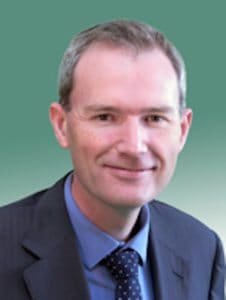 In an Op-Ed published in the Financial Review, Coleman said it must be easier to start a bank;
"We also need to remove unnecessary barriers to starting a new bank. Recently I asked our Committee staff to find out how many new bank licenses had been granted to Australian start-ups in the past decade. The answer: one. Our start-up banking sector is basically non-existent, and we need to change that. We've made recommendations that the existing rules related to start-up banking licences be amended, so that we can develop a similar culture to the UK, where a supportive regulatory environment has seen new banks flourish in recent years. More competition means better outcomes for customers."
The reference to the UK is the fact that regulators have a competition mandate and thus are required to review decisions from the perspective of facilitating competition. This is a unique characteristic in the UK as many, if not all, financial regulators typical only look towards investor protection and market efficiency. This myopic approach ends up undermining possible benefits to consumers as regulations become competitive barriers to entry.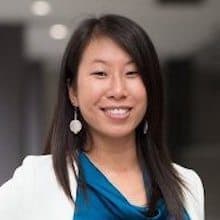 Danielle Szetho, CEO of FinTech Australia, echoed Coleman's sentiment saying the time has come to reform Australia's banks and to drive competition.
"[We must] put customers in control of their data so they can easily and effortlessly shop around for the financial products and services that suit them best. Australia's Fintech industry will not be able to grow and become internationally competitive unless there are less barriers for challengers to enter the banking sector and provide greater choice for consumers. As the House Economics Committee has found, there has only been one new banking licence granted in the last decade – to Australia's only digital challenger bank Tyro – which illustrates just how difficult the current process is. As a result, we strongly support the comments made today by Mr Coleman and the recommendations of the Committee, particularly in the knowledge that there is strong bipartisan support for these initiatives."
Szetho urged the Australian government to move quickly and commence the process to improve competition – particularly around open data and credit reporting.

Szetho highlighted that FinTech Australia's most recent submission to the Productivity Commission called for the creation of a cross-industry working group led by government and ASIC to implement the reforms. This group would look to resolve a range of issues on open financial data, including security, privacy, liability, accreditation and consumer experience and education.

Sponsored Links by DQ Promote