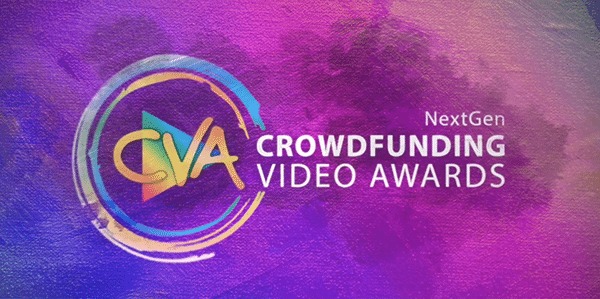 NextGen Crowdfunding announced on Wednesday the fifth round winners of the Crowdfunding Video Awards (CVAs). The contest provides campaign organizers new ways to promote crowdfunding campaigns and products to backers as well as potential investors.
The winners of the fifth round are the following:
First place: Purple Pillow
Second Place: queFactory
Third Place: Mymanu Ltd.
NextGen also announced the contestants for the CVA sixth round, which are:
Pedestal Footwear: Creator of the Pedestal 2.0 high-tech footwear that is designed to handle all training needs
Golchi, LLC: Makers of customizable drinking bottle
Ostrich Pillow: Offers a stylish pillow for traveling needs
Litra: Creator of the versatile adventure LED light
Mirahome: Makers of the smart mattress pad that optimizes sleep cycle through advanced body and environment tracking technology
MuConnect: Offers fast charging magnetic adapter for mobile devices
Thin Ice: Creator of the next-generation weight loss clothing line
ClutchIt Accessories: Makers of ClutchIt, a double-sided magnet phone holder and mount
Stickhybones: An animated art figure for rapid posing
Nomatic: A travel bag that is highly functional
Nalla: A swimwear brand
Tactica Gear: Creates a lighweight pocket tool for everyday carry.
Hovr: Makes a sit down, start walking, burn calories, and improve circulation device
Geometrical, Inc.: Makers of the Pocket Tripod for phones
Venturi: An always adjusted belt
Robert Sha + CAPSULE: A high capacity slim wallet
PAIX Design: A stylish and versatile urban backpack
SOLIDteknics: Creator of the one-piece steel chef pain, 1/2 the weight of Cast Iron
Futo Lab: Maker of the air mattress and pillow
Hudify Inc.: The company behind HUDIFY, a transparent GPS that keeps user's eyes on the road
Core Belief Fitness: Creator of Axius, a progression-based core training system
Team Start Living: Creator of C-Rest, a pillow that relieves pain and gets weight off shoulders
Voting is set to end this Thursday.