Ant Financial Opens its VR Pay Service Platform to Xiaomi and Huawei.
On March 31, Ant Financial, the finance arm of Alibaba Group Holdings, revealed its new payment service for virtual reality shopping at the Shenzhen Innovation Week.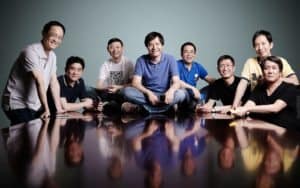 The VR Pay system will greatly enhance user experiences. It enables users to make payment without removing VR device, which allows them to continue shopping without breaking the VR experience. According to Ant Financial, the VR Pay system can recognize users' voice and head movements. When it comes to payment, users just need to log into their accounts and use different head movements such as staring or nodding to confirm the purchase.
Lin Feng, Senior Technology Expert in charge of Ant Financial's Fintech Lab, said that payment system would make VR more of a tool and less of a toy. The VR Pay system would be provided as an "infrastructure" and would be available to developers and Alibaba's ecosystem partners within the year.
This new hands-free shopping model has attracted the attention of several big companies. Huawei and MI have reached cooperation with the VR Pay of Ant Financial, and their fans will be able to experience this innovative payment soon. (Source: 36Kr)
SHIE Plans to Apply Consortium Blockchain Technology to Improve Insurance Exchange
On March 28, Shanghai Insurance Exchange (SHIE) and nine insurance institutions announced that they had successfully verified the feasibility towards applying blockchain technology to their insurance exchange. SHIE believes that a blockchain-based exchange of value should be quicker, safer and cheaper in comparison with the traditional systems, which would contribute to the establishment of a perfect credit investigation system in the insurance industry.
In the verification process, SHIE and institutions selected three underlying frameworks of blockchain and conducted the qualitative and quantitative tests on them through four aspects including: function, performance, safety and stability of operation, especially the function and safety. According to the result, one of the three blockchain frameworks was able to process up to 300 transactions per second (300 TPS) on the cloud platform of SHIE, which basically met the requirements of insurance exchange. As for the safety performance, the inherent advantages of blockchain as data encryption storage and data encryption transmission function would great ensure the security in the process of insurance transaction.
The successful verification of blockchain on insurance exchange was a significant step of applying blockchain technology to real insurance exchange, and it was conducive to reduce the transaction cost, improve the efficiency and promote the development of intelligent process. (Source: YICAI)
Consumer Finance Company Omni Prime Completes RMB 500 million Asset-Backed Securitization.
Omni Prime, a consumer finance provider, announced that it had completed the asset-backed securitization of RMB 500 million of notes in a transaction that closed on March 28. The asset-backed securitization was carried out as a joint effort of JD Finance, Hony Capital and Omni Prime. The consumer loans, which were rated as A notes and B notes, were purchased by JD Finance and Hony Capital, and Omni Prime.
Established in March 2014, Omni Prime is committed to providing small consumer installment credit for blue collar workers. Different from traditional credit institutions, the target customers of Omni Prime are young blue-collar workers whose monthly income is less than RMB 5000.
Since the establishment of Omni Prime, it has closed four rounds of financing adding up to nearly $ 87 million. In April 2016, Omni Prime closed on tens of millions of dollars in Series B funding led by Shunwei Capital and JD Finance. (Source: wdzj.com)
Note: WeiyangX feature reports about consumer finance, please click here.
Ant Financial and CCB Partner to Develop a QR Code Payment Business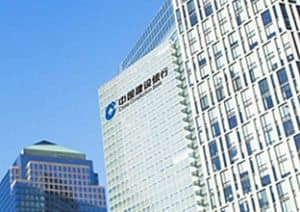 On March 28, Ant Financial and China Construction Bank signed a strategic cooperation agreement to develop a QR code payment business. In accordance with the agreement, Ant Financial will support China Construction Bank in the development of an online business for credit cards and provide financially vulnerable groups with credit card service. The two sides would also share the credit system and strengthen the cooperation on mobile payment. In particular, the QR code payment business would achieved common use between Ant Financial and China Construction Bank, which indicates customers could scan the QR code of Alipay through CCB's mobile app.
During last November, China Construction Bank officially announced the launch of "Dragon Pay", which is a combination of a full range of payment products including QR code payment.
Previously, Ant Financial announced it would transform its strategic positioning to Techfin, which means it would focus on tech (technology) and provide essential support & service to Fin (financial) institutions. (Source: mpaypass)
National Internet Finance Association of China Establishes P2P Finance Association
On March 27,the National Internet Finance Association of China held the Third Member Conference and announced to establish the P2P Finance Association. The association would be led by the People's Bank of China, in conjunction with China Banking Regulatory Commission, China Securities Regulatory Commission, and China Insurance Regulatory Commission etc.
People's Bank of China emphasized that the establishment of the Association was a necessary step to improve the state of P2P online lending industry and promote its healthy development. The Association was an important part of an Internet finance management system that organically integrates administrative supervision and industry self-discipline.
According to the announcement, the main responsibilities of the P2P Finance Association included:
Enhancing industry self-discipline, consciously and actively protecting the order of the Internet finance industry;

Guiding the industry participants to be compliance and in prudent operations;

Serving as a bridge between government and P2P online lending industry and providing members with outstanding public services;

Carrying out industrial education and training and promoting the ability of independent innovation;
(Source: fjsen)
Yongqianbao Raises RMB 466 million in Series C Funding
On March 28, Credit Intelligence Company Yongqianbao closed on RMB 466 million ($67 million) in Series C funding led by Golden Brick Capital and CICC Alpha. Other participants in the round included Cash Capital, Source Code Capital, WeWork and GX Capital.
In addition, Smart Finance Group also announced it would update the company's name from "Yongqianbao" to "Smart Finance". The new Smart Finance is to change the positioning of its brand and realign its dealer network. Its strategical plan mainly covers three aspects:
The mobile app would provide a variety of customized loan products to different users;

The company would build artificial intelligence-based risk management system I.C.E. (Identify, Calculate and Evaluate) to conduct risk pricing on borrowers, and it also planned to provide technical support for other companies.

The company planned to apply big data and artificial intelligence technology to set up a credit platform named "Huicheng Bangbang", which helped users to monitor the whole process of credit services.
P2P Lender China Rapid Finance to raise US$100 million for US IPO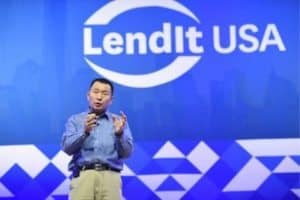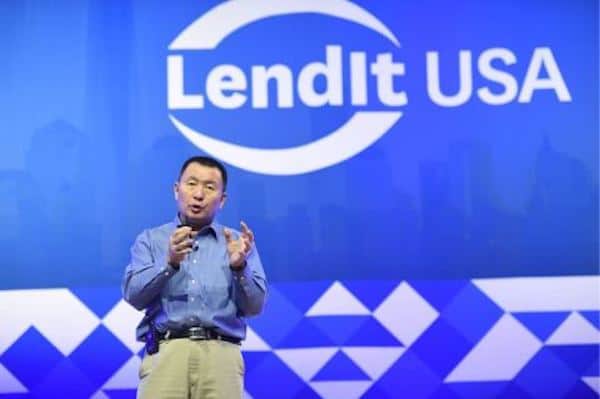 On April 1, Chinese online finance and lending company China Rapid Finance announced it would file for an IPO on the New York Stock Exchange with a fund-raising target of US$100 million. Morgan Stanley, Credit Suisse and Jefferies will be the underwriters.
China Rapid Finance (CRF) is a P2P consumer lending service that allows users to take out small loans online, or become lenders themselves by loaning out to others. The company claims it has facilitated more than 10.7 million loans to more than 1.4 million borrowers as of the end of 2016. New borrowers acquired in 2015 and 2016 were approximately 600,000 and 718,000, respectively.
The platform charges borrowers transaction fees and investors' service fees. Revenues for transaction and service fees (net of cash incentives) were US $60.3 million, US $62.5 million and US $55.9 million in 2014, 2015 and 2016, respectively. Moreover, 89% of all loan volume originated in 2016 consisted of prime and near-prime borrowers, whose creditworthiness the company believed was roughly comparable to FICO scores of between 660 and 720. (Source: Sina)
---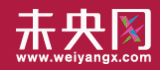 WeiyangX is the most influential website focusing on fintech in China. The site covers the latest news, industry data analysis, business practices, and in-depth fintech cases in fintech. WeiyangX is incubated by Fintech Lab. Founded by Tsinghua University's People's Bank of China (PBC) School of Finance in 2012, the Fintech Lab is the first and leading research entity dedicated to leading best practices, promoting interdisciplinary innovation, and encouraging entrepreneurship in the field of fintech through scientific research and innovative project incubation.