Silicon Valley Bank announced on Monday that it joined forces with First Data to launch a fintech focused accelerator program, Commerce.Innovated. 2017. According to the bank, this four-month virtual program provides participants with operational mentorship from Silicon Valley Bank, First Data, and their networks.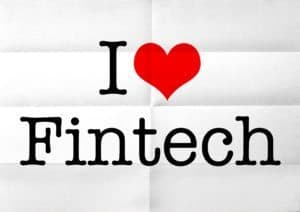 Commerce.Innovated., which was launched in 2014 and has worked with 24 commerce, payments and fintech-focused startups to date, including Alloy, AppZen, Apruve, CardFlight, Dash, Domuso, Earny, Float, Footmarks, Gone, LaunchKey, LiveApp, Local Maven, Nowsta, Pay By Group, PennyOwl, Slide, SmartGift, SnapUp, Spend Labs, Splitwise, Standard Treasury, Truebill, and Qwil. Since graduating from the program, over half of the participant companies have raised funding or been acquired.
Reetika Grewal, head of Silicon Valley Bank's payments strategy and solutions group, stated:
"We're excited to begin the next phase of Commerce.Innovated. with First Data as our partner. First Data brings vast payments, fintech and commerce expertise and resources to the table that will be pivotal for our startups as they build their businesses. Our small class size allows us to work closely with each entrepreneur and really customize the program to help them reach their specific milestones."
Guy Chiarello, President of First Data, noted:
"Silicon Valley Bank has established a very strong reputation for working with the most innovative companies in the world and we are excited to expand our partnership with them to mentor the next generation of fintech startups. For years, First Data has tapped into Silicon Valley's brightest minds, from growing our product and engineering footprint on the West Coast to partnering with the best technology companies in the Valley."
Applications for Commerce.Innovated. 2017 are now being accepted through April 30th.