Chinese peer-to-peer lending platform, Dianrong, announced on Tuesday the following financial leadership changes, effective immediately: Xuxia Kuang, the lender's CFO, has been named COO. Yawen Cui has joined Dianrong as the new CFO. Kuang and Cui will report to Dianrong founder and CEO Soul Htite.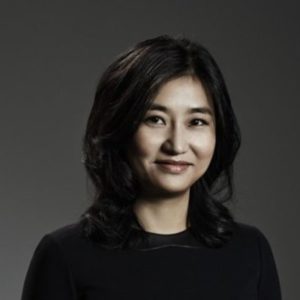 According to Dianrong, Kuang has nearly two decades of financial and technology industries. Prior to joining Dianrong, she worked in the investment banking divisions of Merrill Lynch and Morgan Stanley, responsible for mergers and acquisitions, where she oversaw nearly $100 billion in deals. Prior to joining Dianrong, Cui was reportedly CFO of Ali Sports Co. Ltd., where he established corporate financial and internal control systems and completed the A Round of funding. Before that, he was CFO of AllTech International Group, an international medical equipment manufacturer, and he headed the Investment & Legal Dept. of CGNPC Uranium Resources Co., Ltd., where he led the merger of domestic and foreign uranium companies and coordinated public listings on the NASDAQ, Hong Kong, Australian and Toronto Stock Exchanges.
Speaking about the new appointments, Htite stated:
"Xuxia has been a part of Dianrong's success from the very beginning. Her energy, creativity and ability to execute have helped us reshape the face of fintech in China. Now as COO, Xuxia will help to further drive and accelerate more efficient operations, faster innovations, and more robust business growth across all our operations. Yawen's entrepreneurial spirit and unwavering commitment to value creation fits perfectly within the Dianrong culture. His extensive experience managing initial public offerings, mergers and acquisitions and financial reporting will also help Dianrong explore opportunities within the capital markets. We are thrilled to welcome Yawen to our executive leadership team."
Long Hsiang Loh, Dianrong's previous COO, will remain on the executive leadership team and will assume a new role, which will be announced in due course.