Accenture (NYSE: ACN) announced on Tuesday that applications will soon open for its Asia-Pacific's fourth annual FinTech Innovation Lab, which is described as a 12-week program that helps early and growth-staged fintech companies accelerate product and business development by gaining exposure to financial institution executive.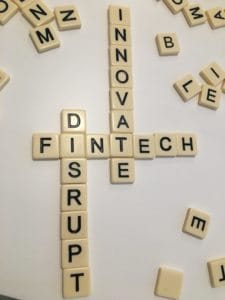 According to Accenture, the FinTech Innovation Lab Asia-Pacific is dedicated to entrepreneurs that are developing cutting-edge and disruptive technologies for the financial services sector – particularly in the areas of big data; analytics and cognitive computing; security and identity management; risk management and compliance; digital marketing and social media; cloud; payments; blockchain technology; talent management; and, Internet of Things applications.
Jon Allaway, senior managing director at Accenture and the executive sponsor of the FinTech Innovation Lab Asia-Pacific, stated:
"Fintech isn't new or hot, it's a basic requirement; it has to be a part of standard operating procedures for financial institutions today because if you're not innovating you're not keeping pace with what your customers want and you need to do for your business. But startups still struggle to meet senior executives of financial institutions unless they get an introduction through programs like our Lab."
Chief technology officers and senior technology executives from various financial institutions will select up to eight of the applying fintech companies to participate in the Lab through a competitive process and will then provide them with intensive in-person mentoring in Hong Kong. The principal financial institutions are Bank of America Merrill Lynch, Commonwealth Bank of Australia, Credit Suisse, Goldman Sachs, HSBC, J.P. Morgan, Macquarie Group, Morgan Stanley, Nomura, Societe Generale, Sun Life Financial. In addition, supporting financial institutions and investment firms includes China CITIC Bank International, China Construction Bank, Manulife, Maybank, Point72 Asset Management, Siam Commercial Bank, Sumitomo Mitsui Financial Group (SMFG).
Applications for the FinTech Innovation Lab will be available from April 24th to May 31st. Applicants must have a working beta version of their technology and the lab begins on August 21st.