Following the announcement that real estate crowdfunding platform PeerRealty had been sold to Brelion, founders Jordan Fishfeld and Juan Hernandez are shifting their energy to solving a pressing issue in the alternative finance space: creating a secondary market for alternative assets including securities sold on real estate crowdfunding platforms.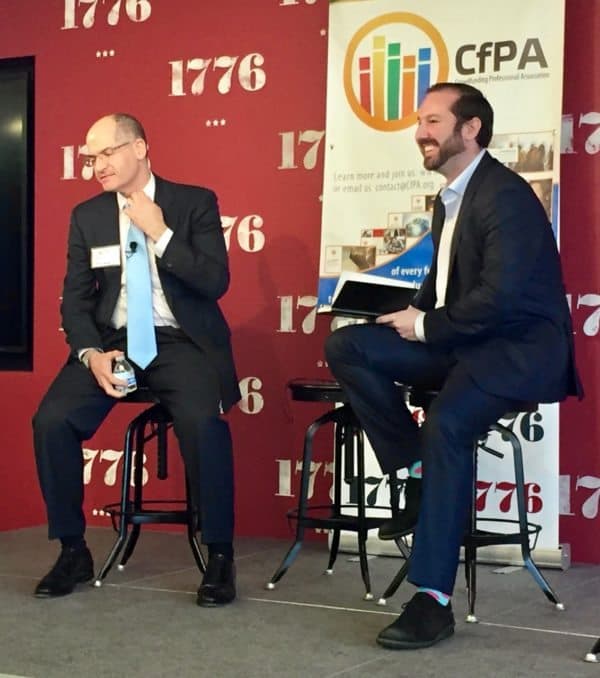 CFX Markets has been launched to provide liquidity for non-exchange traded assets, a relatively new asset class that was created by the JOBS Act of 2012. CFX Markets will be enabling smaller investors to buy and sell not listed securities.
CFX Markets is described as an end-to-end digital marketplace that is directly integrated with alternative asset issuers, broker-dealers and transfer agents to streamline the process of secondary market trading of alternative assets. Creating an exit option for these types of securities has been a pointed topic of discussion since investment crowdfunding became an option in the US.
"Shortly after the launch of PeerRealty, we recognized an alarming need for an open and secure network designed strictly with the intent of facilitating secondary market transfers of private securities in alternative asset classes," says Fishfeld. "CFX Markets brings the option of liquidity to the investors who invest nationwide in alternative assets every year. Our secure online market connects various leading crowdfunding portals and asset managers across the industry to support a liquidity solution for their investors."
CFX has already completed "hundreds" of transactions since their launch. CFX says it has reduced settlement times significantly for investors looking to sell these alternative securities. CFX Markets works with public non-traded REITs and publicly registered Limited Partnerships, private Limited Partnerships, Regulation D, Regulation A+, Debt and Equity Crowdfunding (Reg CF), DST, EB-5, Energy Tax Credits, Private Equity offerings as well as many other illiquid investments.
CFX Markets is not alone in targeting this emerging opportunity. Traditional marketplaces such as OTC Markets, NASDAQ and NYSE have each expressed a certain amount of interest in providing liquidity for new asset classes. But a question remains if traditional exchanges will be able to move quickly enough to capture this currently small portion of finance.
CFX Markets has offices in Chicago, Los Angeles and New York City.