Last week, the government of Ireland announced a Public Consultation on the Regulation of Crowdfunding. Currently, crowdfunding is not a regulated activity in Ireland.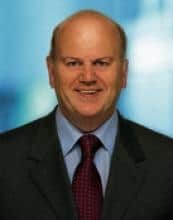 The Irish Minister for finance, Michael Noonan T.D. commented on the consultation;
"Ensuring that the development of this exciting and innovative form of finance is facilitated for the benefit of the economy, while also ensuring adequate protection for consumers providing funds through crowdfunding platforms is of critical importance. This consultation will inform our thinking and will assist in the consideration of whether a regulatory regime would be appropriate for crowdfunding, given that there is no dedicated harmonised regulation for crowdfunding and the existing European financial services legislation was not designed with crowdfunding in mind."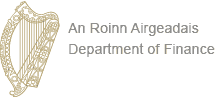 The consultation is seeking views on crowdfunding in order to understand how best to facilitate the development of crowdfunding in Ireland for the benefit of the economy while also ensuring adequate protection for small investors and consumers. The stated objective of the consultation is to seek the views of interested parties regarding whether or not a regulatory regime would be appropriate for the crowdfunding sector, particularly given the potential requirements and costs it could impose on the sector. The review includes peer to peer lending but, as one would expect, does not incorporate donations/rewards iterations.
Key benefits of crowdfunding, according to the Irish government, include:
Crowdfunding can be a valuable source of funding for SMEs either as a complement, or as an alternative, to traditional bank finance.
May be a source of finance for SMEs and start-up companies that are unable to access traditional bank finance or venture capital.
Irish SMEs are overly reliant on bank finance and crowdfunding can provide a diversification of funding sources for Irish SMEs and as a result, may create greater competition in the SME finance market.
It is a fast and cost efficient means for businesses to obtain finance necessary to start up or expand.
Promotes innovation and social entrepreneurship.
Crowdfunding raises awareness and the profile of the business providing publicity as well as finance.
Crowdfunding provides an opportunity for businesses in terms of market testing and validation at an early stage of product development.
Risks, are largely associated with investor protection and the potential loss of capital.

If Ireland crafts bespoke regulation, the country will join a growing list of EU countries that have already regulated the new form of finance, including; Austria, Belgium, Finland, France, Germany, Italy, the Netherlands, Portugal, Romania, Spain and the United Kingdom. Other EU Members states are currently considering developing regulatory regimes.

The Irish crowdfunding public consultation will run for a period of six weeks to 2 June 2017.

[scribd id=346661689 key=key-wyNG8e9YWeF0jKQ24Wtq mode=scroll]

Sponsored Links by DQ Promote