Kreditech, a Hamburg, Germany based Fintech company targeting the digital banking space, has received a €110 Million equity investment from PayU – a leading payments provider. The investment is the largest ever for a German Fintech firm. PayU has now acquired a significant minority stake in Kreditech, joining existing Fintech investors including JC Flowers, Varde, Blumberg Capital, HPE, Peter Thiel, Rakuten and the World Bank's IFC.  The specifics of the deal were not disclosed.
Alexander Graubner-Müller, CEO of Kreditech, commented on the agreement;
"We are thrilled to offer online point-of-sale finance in markets where the development of consumer credit has been severely constrained by the lack of reliable credit risk assessment. Our credit scoring and underwriting technology allows PayU and its merchant partners to offer a competitive, -convenient credit product to their retail customers. Teaming up with PayU provides underbanked customers new possibilities and supports our mission of providing financial freedom through technology. At the same time, we enable retailers to reach a new customer group and significantly increase sales volume."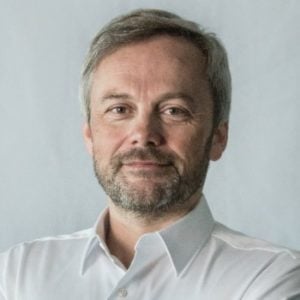 Laurent le Moal, CEO at PayU, said they were excited with the potential of the partnership with Kreditech to build a leading online lender in growth markets.
"With our substantial investment we deepen our relationship with the industry-leading management team at Kreditech, and help to bring pioneering machine learning and AI technology to the many high growth markets around the world that need better access to financial services. At PayU we believe in the enormous potential of technology to unlock credit and financial services for underserved populations. In the past 12 months, we have become the leading corporate venture capital investor in FinTech, investing more than EUR 245 million around the world. This latest investment in Kreditech fits perfectly with this vision."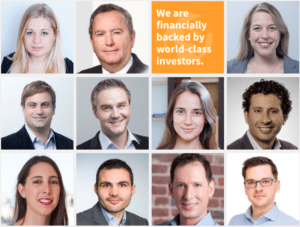 The agreement between Kreditech and PayU includes a global partnership to deliver a joint proposition for Point of Sale Finance. The partnership combines PayU's broad international footprint with Kreditech's technology to bring innovative credit services to underbanked markets around the world.

Kreditech said it will expand its Lending as a Service (LaaS) offering and deliver its AI and machine-learning credit underwriting and loan management technology to PayU's 300,000-strong network of merchants.

The investment follows a pilot program managed by Kreditech and PayU, offering Polish consumers improved access to credit in a real-time online process. The pilot program was said to have issued more than € 10 million in credit.

The investment by PayU was said to be part of a global plan to build on its payments heritage to become a leading Fintech provider in high growth markets. PayU has a solid track record building payments businesses in markets, including Eastern Europe, India and Latin America.

Kreditech will, of course, expand into new territories through its partnership with PayU.

Kreditech's and PayU's non-exclusive partnership was described as the first strategic cooperation pact between a payment service provider and a technology driven consumer finance company.

Founded in 2012, Kreditech's Lending as a Service product line is an API-based solution which enables partners to offer customized consumer finance products to consumers. Partners gain access to the complete Kreditech consumer lending value chain including loan application management, credit risk management, know your customer principles (KYC), e-signature, loan refinancing, loan processing and servicing, collections as well as customer service.

Kreditech Group's mission is to improve financial access for the underbanked with the use of technology. Combining non-traditional data sources and machine learning, the company is aiming to provide access to better credit and a higher convenience for digital banking services. Kreditech currently covers more than 5 markets worldwide, including Russia, Mexico, Spain and Poland. The company has processed more than four million loan applications through its subsidiaries.

Sponsored Links by DQ Promote