Cobalt, the FX post-trade processing network based on distributed ledger technology, today announced that Citadel Securities, a global market-maker across FX, fixed income, equities, ETFs and options, and XTX Markets, a leading quantitative-driven electronic market-maker, have signed up as Cobalt launch participants. Cobalt's FX solution, set to launch in 2017, currently counts 22 beta participants on its P2P network including Citi, which became a Cobalt investor in 2016, and Cobalt's technology partners including SETL, First Derivatives and Tradepoint.
"We are keen advocates of using new technology to transform market infrastructure, increasing transparency and efficiency for all participants," XTX Markets Co-CEO Zar Amrolia stated. "We are delighted to be part of the Cobalt initiative to reduce risk and cost in post-trade FX and we look forward to working with them and other members of the network to transform the landscape."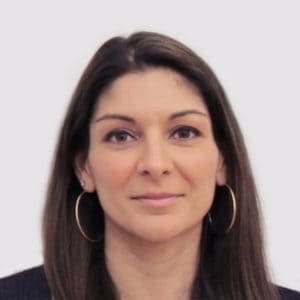 Cobalt also announced the expansion of its core team and the opening of a New York office. Devika Darbari joins Cobalt as COO from JDX Consulting where she was a Board member and CEO Americas. She will also head up operations in the US. Jon Light has also joined as its Head of Product and Steve Nelson as Head of Solution Delivery and Support. Prior to joining Cobalt, Jon Light was Director of FX Product Management at Markit. Steve Nelson was the Trading Support Team Lead at Fixnetix. These latest hires follow the appointment of Charlotte Crosswell, former Nasdaq NLX CEO, as Strategic Advisor for Cobalt in December 2016.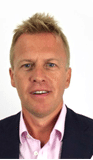 "We are delighted to welcome Devika Darbari, Jon Light and Steve Nelson to the Cobalt team. Their experience will be essential in driving our global expansion and growth ambitions, as we ready ourselves for the launch of our peer-to-peer network later this year," Cobalt Co-Founder and Chairman Adrian Patten. "The expansion of our team, our global reach, and the addition of Citadel Securities and XTX as launch participants following extensive beta testing, combined with our best-in-class technology partners have set Cobalt on a strong growth trajectory. The expertise these new hires bring enables us to continue to scale our business and solution, unhindered by cumbersome legacy systems and remaining agile and responsive to the needs of our customers."

Cobalt's use of distributed ledger technology will aim to significantly reduce risk and cut post-trade costs by up to 80%. Current complex post-trade infrastructure sees FX market participants incur multiple unnecessary license fees, ticketing charges, IT overheads and staff costs.  By creating a single, shared view of a transaction, Cobalt frees up back and middle office resources that currently have to reconcile across multiple systems. Cobalt aims to delivers a private P2P network that harnesses the potential of distributed ledger technology to reduce post-trade cost and risk for financial market participants. With no legacy infrastructure to protect, Cobalt is taking a fresh approach to post-trade technology.

Sponsored Links by DQ Promote