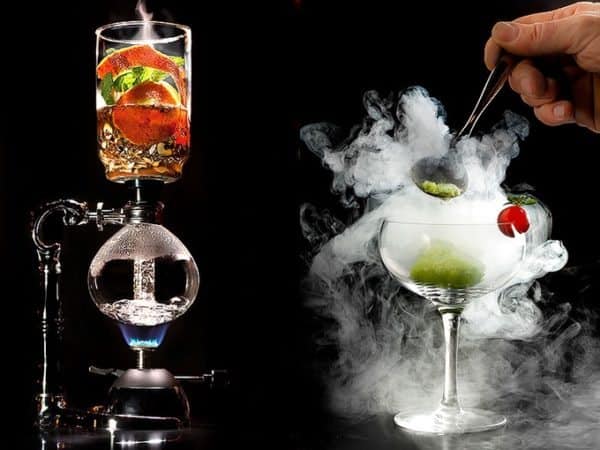 Depending on when your weekend starts, whether on Thursday night or Friday afternoon or the more traditional Friday evening, you may be tempted to have cocktails every night made with guidance of The Aviary Cocktail Book after glimpsing at the extraordinary concoctions from Alinea creators and owners Grant Achatz and Nick Kokonas and California artists Allen Hemberger and Sarah Hemberger. To date over 1,688 backers have committed over $189,000 toward The Aviary Cocktail Book Kickstarter campaign, shaking up (stirring, setting afire, muddling) the original $50K goal.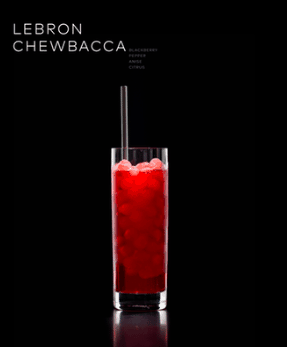 They had me at the LeBron Chewbacca, combining icons of the court and screen. "What if we approach crafting cocktails the way we approach cooking?" Achatz and Kokonas wondered. The duo opened the Aviary in Chicago in 2011, born out of their passion for innovation and challenging the status quo. "The result is the Aviary, a place where we leverage techniques we usually apply in our kitchens at Alinea, Next and Roister to the world of beverages."
"We've wanted to create a book for the Aviary since we first opened. Grant recalls some of his formative years as a chef, when he was first learning his craft and was poring over massive, jaw-dropping tomes in search of knowledge. Fat, heavy, beautiful books like those by Thomas Keller or Alain Ducasse were brimming with beautiful, full-page photos that profoundly inspired him," commented on their campaign.
They published a cookbook, Alinea, and shortly after, connected with Allen Hemberger who was cooking and journaling about some, and then all, of the book's recipes. Upon completion he and his wife Sarah decided to create a book about his experience and turned to crowdfunding. During their 2014 Kickstarter campaign, The Alinea Project, 511 backers pledged $42,079. Now, a few years later, this partnership ensued: a self-published cocktail cookbook that approached cocktails from a "a totally different angle."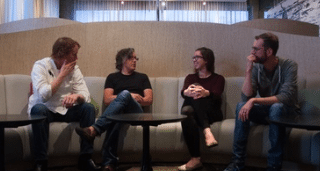 Kickstarter funds will allow the Chi-SF team to work unconstrained by design and printing limitations. "By removing the middleman, we believe we can create something even more unique for our supporters," commented Achatz and Kokonas on Kickstarter regarding the book's production.  The Aviary Cocktail Book features over 100 recipes from the Aviary and Office menus. A dedicated kitchen studio in which chefs and designers can work side-by-side to capture the production of these recipes is another selling point of the campaign.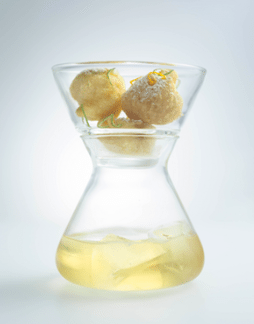 "Beautiful pictures will show you the finished product. Recipes will be scaled for a single drink or, where appropriate, batched for a party," added Achatz and Kokonas. "We'll even explore rare products, antique selections, and clever culinary techniques that can set your drinks apart… Where we go from here largely depends on the support we receive for this book. Meeting or surpassing our funding goals will allow us to adaptively make decisions about things like recipe count, physical dimensions of the book, paper type, and other design and production touches that would normally be considered impractical by normal large-scale book production methods."
19 days remain on the campaign.
_____________________________________________
https://ksr-video.imgix.net/projects/2139166/video-771544-h264_high.mp4
Have a crowdfunding offering you'd like to share? Submit an offering for consideration using our Submit a Tip form and we may share it on our site!