Yielders, and Islamic crowdfunding investment property platform, is out with a note saying non-Muslims now make-up over a third of users on the site. Yielders is a UK-based Fintech platform that offers ethical and Sharia compliant property investment through crowdfunding. The company said that a growing number of people from different faiths and backgrounds are joining the platform which allows anyone to build a property portfolio from just a £100 investment. Yielders is an FCA authorized platform and the first Sharia certified platform in the UK.
Recent figures show that the make-up of non-Muslims on the investment platform is now at 35% with the number still growing. The user data also shows that the number of females using the platform as their number one choice to invest their savings is also on the rise, with a 5% increase of female users recorded in the latest reporting period.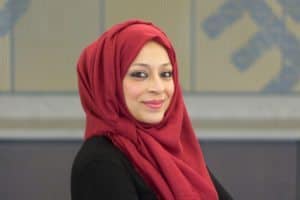 Marwa Adawy, co-founder at Yielders,  is described as a tech-savvy female British Muslim that is breaking stereotypes of what it means to be heading up a financial investment firm.
"It's fantastic that people from all faiths and no faith, from all over the world, are seeing our Halal and ethical platform as a real competitive alternative to traditional methods, where banking and interest rates are normally involved," says Adawy. "What's even more interesting is that we are seeing a real engagement shift in the market from females who are financially independent and have got both the savings and the confidence to actively seek out investment opportunities to help secure their future. This leaves us at Yielders really excited about exploring both these relatively untapped markets."
This past March, Yielders co-founder Irfan Khan stated;
"We are delighted to be the first UK Fintech Company to be Sharia certified. While it says much about our business ethos and ethics, it also demonstrates our place as a dynamic player in the UK Islamic finance sector. We are dedicated to what we do and to be recognised as doing so in a responsible and ethical way that will allow us to reach potential investors for whom this is important too."
Sponsored Links by DQ Promote