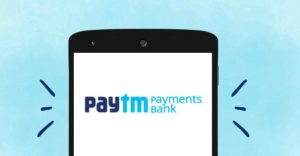 Paytm is launching a bank. The news was published in advance of the announcement that SoftBank had invested $1.6 billion into Paytm's parent company One97 Communications Limited. The SoftBank investment may have been incentivized due to the fact the Reserve Bank of India had approved the license for Paytm Payments Bank Limited to launch in the days prior to the investment.
In a blog post, Paytm explained the mission of the bank:
"The core mission of Paytm Payments Bank will be to cater to the requirements of the un-served and under-served communities of India, and bring them to the mainstream economy. We are looking forward to making Paytm Payments Bank available to all our users very soon."
The official launch date for the bank is May 23, 2017.
This is a big deal and is representative of the larger shift in financial services. It is no coincidence that Alibaba is an investor in Paytm/One97. The Chinese mega-internet conglomerate is the poster child for integrated financial services and e-commerce. Paytm has taken a similar path.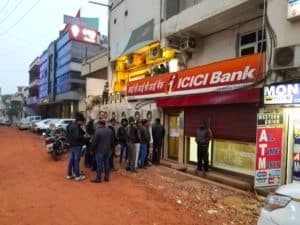 Paytm is India's largest digital goods and mobile commerce platform. Paytm is also a leading payment solutions provider to e-commerce merchants using its Reserve Bank of India approved payments wallet. Over 50 million wallets are registered on Paytm. One97 is already an Indian Fintech Unicorn and its valuation will go higher as additional services are added, each easily managed on a smartphone.

While Alibaba may be credited with the model of moving from commerce to finance it is a model with merit. Once you have all that user information it just makes sense to provide credit along with savings and investment services. This is a model that other big tech should follow – given the ability of policymakers and regulators to foresee the future. At some point you have to wonder if we need traditional banks, with their legacy technology and analog services, at all. But then that is a question being asked at many bricks and mortar banks at this very moment.

Sponsored Links by DQ Promote