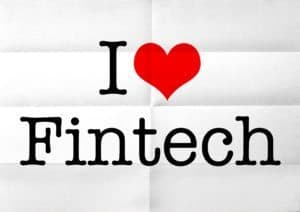 Citi (NYSE: C) has announced award recipients for their Tech for Integrity Challenge (T4I) Demo day which took place in Dublin yesterday. According to Citi, Fintech developers from eight different countries participated to present working prototypes of their Fintech applications.
The award recipients from the Demo Day included:
T4I Award – AID:Tech, Dublin, Ireland
AID:Tech brings social and financial inclusion to the world's undocumented and under-served populations using digital identity based on Blockchain technology.
Peer Choice Award – Pole Star, London, England
Pole Star provides sanctions compliance and risk management software to banks, trading companies, marine insurers and other organizations.
Audience Choice Award – Paycode, Johannesburg, South Africa
Paycode's solution enables financial inclusion with secure biometric identification, verification, and authentication with a rural footprint for online and offline real-time transacting.
Reportedly, 18 different companies joined a total of 103 teams presenting their solutions at one of the six Demo Days across the globe.
In addition to Dublin, T4I is hosting Demo Days in Abu Dhabi, Buenos Aires, Hyderabad, Mexico City and Singapore. Citi's "allies" will announce additional awards in the coming weeks.
"Citi congratulates the award recipients and all of the finalists who presented an incredible range of innovative ideas in Dublin," said Zdenek Turek, Citibank Europe CEO. "We are proud to sponsor this exciting challenge and to showcase a remarkable group of talented developers and their solutions."
Developers submitted ideas to address "pain points" that Citi identified before launching the challenge in February. Most of the submissions focused on; tax administration, including collection and taxpayer identity; transparency in the procurement process; allocation of public funds; and tools to increase transparency and fight corruption.
The T4I initiative, led by Citi in collaboration with public and private sector entities, is designed to provide public and private sector entities with access to tech innovators and their ideas on how to increase transparency and efficiency.