NextSeed CEO Youngro Lee shares what is working & what is not under Reg CF.
NextSeed was the very first, crowdfunding portal to receive FINRA approval. But the investment crowdfunding platform was honing its skills and processes under the Texas intrastate crowdfunding exemption before Reg CF was actionable. To date, NextSeed has raised over $3.8 million between the two sets of rules but the platform has taken a decidedly different approach than other crowdfunding platforms. NextSeed only offers debt-based securities and has steered clear of equity and hybrids like the popular SAFEs.
Some industry followers believe that NextSeed is trailblazing the future of Reg CF – at least as the rules stand now. And so far, NextSeed has generated an admirable track record of solid success. One of the top Reg CF platforms, NextSeed boasts a 100% success rate in crowdfunded securities. Meanwhile investors are already experiencing the benefits of their investments by receiving interest payments or revenue sharing securities. While any investment carries intrinsic risk, some of the investment returns appear to be quite strong.
NextSeed was co-founded by CEO Youngro Lee, an attorney by training who worked at several prominent law firms including, Weil Gotshal, Kirkland & Ellis and Cleary Gottlieb. The former private equity lawyer with global experience, Lee shifted his focus to helping small companies access capital while creating a legion of fans and customers.
Recently, on the one year anniversary of Reg CF becoming actionable, Crowdfund Insider caught up with Lee to learn about his experience with investment crowdfunding.
---
Crowdfund Insider: After one year of crowdfunding under Reg CF has it matched your expectations?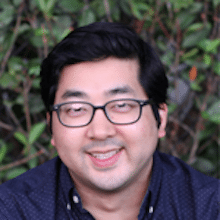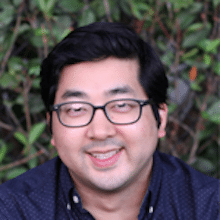 Youngro Lee: Generally, yes — the aggregate volume of completed Reg CF offerings may not be a massive number in itself, but the overall construct of how Reg CF may be utilized is starting to become visible through real-life examples, both good and bad.
From our perspective, we never expected Reg CF to change the private fundraising/investment industry overnight — the financial markets are far too large and complex to be easily disrupted. As of now, Reg CF is simply another tool available for certain types of businesses and investors, and what will truly make the difference over the long-term is how market participants actually utilize and innovate upon these laws.
In this context, over the past year we focused on learning about the pros/cons of Reg CF and building our foundations for the future by seeking to establish the right precedents and develop the trust and confidence of our business and investor members.
Crowdfund Insider: What are some of the unexpected challenges you have encountered?
Youngro Lee: The biggest challenge has been trying to explain to the public what the new laws actually mean and how NextSeed is different from many other "crowdfunding platforms."
When people hear "crowdfunding" many assume that means Kickstarter, where you're donating money (or "purchasing" something that may or may not arrive), or else they think investment opportunities are only in "equity crowdfunding" to fund tech startups.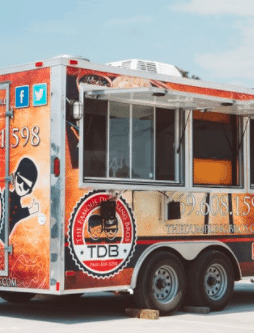 Many prominent media sources and influencers also make these broad assumptions, which exacerbate the general confusion. On NextSeed, so far we have only offered debt investments in local brick-and-mortar businesses which individuals can visit in person and experience it themselves.
In this context, we ourselves don't view NextSeed as a pure "crowdfunding platform."  Rather, NextSeed is a community-driven small business fundraising platform utilizing crowdfunding laws – our mission is to connect businesses and individuals to build vibrant communities. And we happen to feel very strongly that utilizing Reg CF to offer flexible debt financing to, and investment opportunities in, thriving local businesses can create better, supportive communities.
The other major challenge has been certain legal limitations of Reg CF – these rules were designed by the SEC as "one-size-fits-all" for all types of securities and do not address the advantages of debt securities.
For example, many of our investors have started to receive payments from their investments, and yet, the Reg CF investment limits do not take into account these returns (e.g., if your investment limit is $2,000, and if you have invested $2,000 and received $500 back by mid-year, you still cannot invest another dime until 12-months have passed, although your exposure to Reg CF investments is now just $1,500).
Crowdfund Insider: What are some of NextSeed's biggest accomplishments in the past year?
Youngro Lee: We are very proud to play a part in helping our business members grow and create jobs in the process.  The Native hostel in Austin, the first ever successful Reg CF offering, has finished construction and will be opening very soon — the space looks amazing!  We've also expanded our presence beyond Texas and are now working with California businesses as well.
Our biggest accomplishment, however, is ultimately the success of businesses and investors on our platform.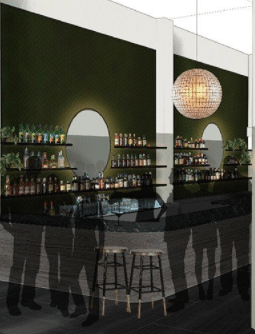 So far, we've funded every business that we've listed, and over the past year we facilitated over $3 million in debt financing for our business members and over $400,000 in repayments to our investor members (including payments from our TX intrastate platform), with no defaults.
In addition, many of our business members have enjoyed increased successes following their NextSeed offerings by actively engaging with their investors and the NextSeed community generally.  We also have our first repeat issuer – the Peli Peli Group, who raised funds for their existing Houston restaurant (an amazing South African restaurant and one of the most popular venues in Houston) through a Texas intrastate offering last year, and is now pursuing a Reg CF offering on NextSeed to expand into Austin.
Crowdfund Insider: You are a debt only platform. Will you continue to focus solely on debt?
Youngro Lee: For now, we are focused on debt — especially debt offerings for growth-oriented local businesses that directly serve individual consumers (i.e., not B2B), because we feel this is where Reg CF can be particularly effective.
We specifically built our investment infrastructure so that we can facilitate monthly payments to our investor members, and we also facilitate Form 1099s at year-end, which is critical for investors who invest in debt securities as they receive interest income.  We have no plans to list equity offerings for startups (which the media primarily seems to focus on, especially on the negative outcomes), and there are several solid platforms out there that are doing a great job.
"Not Accepting Donations. Only Investments are Accepted, You're Building Businesses Here!"
Overall, we feel there is a fundamental gap in debt financing for deserving small businesses that is simply not being met by traditional bank lenders, nor from "alternative" lenders (including marketplace lenders).  We receive quite a few funding requests from businesses who want to refinance their "alternative" loans received online or other MCA (merchant cash advance) products, which often exceed 50%-100% APR.  Someday, we hope we can help with refinancing as well. For now, we focus on businesses seeking growth capital.
Crowdfund Insider: What about other exemptions? Will you push into Reg A+, Reg D? Are you still using the Texas exemption?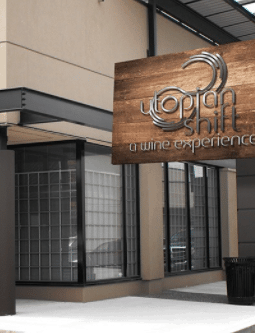 Youngro Lee: Reg A+ and Reg D are both very intriguing options that we may explore in the future, especially as we work more with established and successful small businesses that are looking for larger amounts of capital, but still want to fundraise via crowdfunding to develop their community rather than pursue institutional capital.
We have also increasingly been approached by accredited and institutional investors who appreciate our mission and would themselves love to invest in their local businesses, but are limited in how much they can do so by Reg CF.
Since 2017, we have operated under Reg CF only and have not utilized the TX intrastate exemption for new offerings. With the new Rule 147(a) finalized recently, there remains some uncertainty about how the implementation would work at the state level, so we are keeping an eye out on these developments.
Crowdfund Insider: How are you sourcing qualified issuers? Is this a word of mouth process? What is the biggest challenge to onboard issuers?
Youngro Lee: We try to establish strong relationships in our own communities by being a genuinely helpful resource for our business contacts, as explaining Reg CF and NextSeed requires a serious educational process.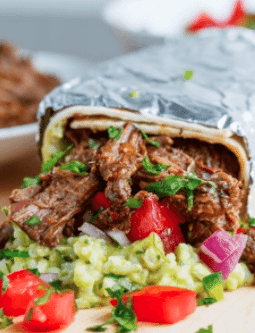 When we decide to proceed with an issuer, we provide a "white glove service" to support their needs and do not leave them to figure out everything on their own at their own expense.  We assist with the key steps of a campaign using what we've learned from own continuous experience — everything from campaign creation to general marketing plans, and we don't charge additional "marketing fees" to do so (we only receive fees if the offering is successful).  We believe our firm-wide commitment to our issuers' success is a key reason why we've successfully funded every issuer we've listed.  In turn, issuers who've worked with us advocate on our behalf to their contacts, which leads to other qualified issuers (see testimonials from Peli Peli (Houston) and Cinco TacoBar (SF Bay)).
Crowdfund Insider: There has been much discussion on what needs to be improved with Reg CF. What is at the top of your list?
Youngro Lee: We believe Reg CF could be significantly improved if, among other proposed changes, the investment limitations are modified in a more practical manner, rather than set as an arbitrary blanket threshold for all investors.  One way is to revise the limits to reflect "net exposure" to Reg CF investments.
Currently, the annual investment limitations under Reg CF apply to all types of businesses and all types of securities equally, which hampers an investor's investment options. Savvy investors that understand the different risk profiles of debt and equity securities (e.g., a highly profitable restaurant providing a short-term note at 12% annual rate with monthly payments vs equity in a pre-revenue, idea-stage startup) are baffled that the cumulative investment limitation applies to both investments equally, and have been asking us to request for changes to the SEC.
One simple suggestion would be to set the investment limitation on a "per investment" basis, which is what various states (including TX, which has a $5,000 limit per investment and no limit for Accredited Investors) had established for their respective intrastate crowdfunding laws.
Crowdfund Insider: What does NextSeed have on its Roadmap over the coming months? Will you be adding new features? What about new services?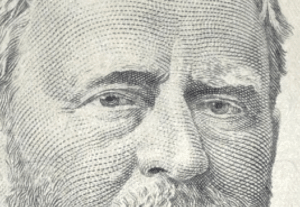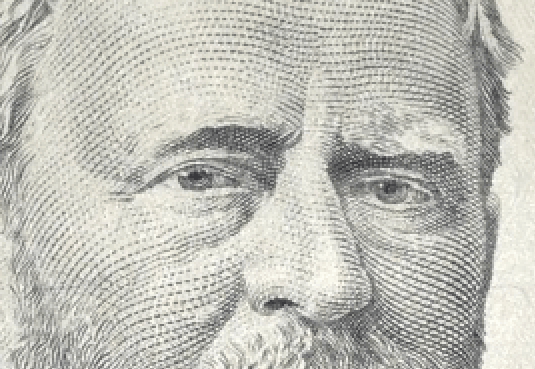 Youngro Lee: We are focused on building an active NextSeed community across the country that cares about investing local, one offering at a time.  There's so much work ahead, but we're going to do our best to support as many small businesses and individual investors as we can, for as long as we can — hopefully forever.  We are constantly seeking feedback from our members and staying on top of legal developments, and will actively be introducing new features, products and services to improve the overall user experience on NextSeed.
Crowdfund Insider: How do you see platform growth for 2017? What about over the next few years?
Youngro Lee: Despite the challenges to date, and whatever lies in the future, our growth continues to accelerate in terms of the number of offerings, volume, and investor member count.

We envision building vibrant communities in many locales and can't wait to see the small business ecosystem grow as individual investors jumpstart new businesses, those businesses create jobs and repay their investors, and the communities then move forward together.

It's difficult to predict what the future holds, but we sincerely believe that if we continue to focus on our mission, serve our business members well, and facilitate investment returns back to our investor members as we have been, our growth will naturally continue, along with the rest of the investment crowdfunding industry!

Sponsored Links by DQ Promote