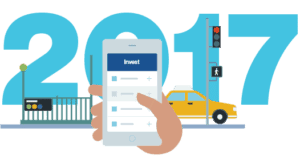 LendingClub (NYSE:LC), the largest marketplace lender in the US, is celebrating its tenth anniversary. It is pretty hard to believe that LendingClub is now ten years old.
Launched by founder and former CEO Renaud Laplanche back in 2007, like most companies, LendingClub started quite small.
LendingClub has created a special section of their website outlining platform progress. To paraphrase the LendingClub history:
Within the first 100 days of its existence, LendingClub originated its first $1 million in loan. The average interest rate, at that time, stood at 12.6%. By the end of 2007,  LendingClub had originated about 500 loans for a total of $3.5 million.

The following year, LendingClub is compelled to file shelf-offerings with the SEC. The process, while cumbersome at that time, has now been streamlined becoming more routine.
In 2010, LendingClub originated $10 million in a single month.  LendingClub crosses $100 million in loans and 10,000 borrowers in the first quarter. By March, the company captures 79% of the U.S.
By 2012, LendingClub has originated $1 billion loans as institutional money becomes more interested in the Fintech platform. The following year, the first banks start investing on the LendingClub platform.
In 2014 Lending Club launched its IPO – the second largest for the year.
The next two years sees new verticals including SME lending and auto-loans as the industry goes through significant change – including the departure of LendingClub's founder.
By 2017, LendingClub has originated more than $26 billion in loans as it enters the next decade of financial innovation.
Like most businesses, LendingClub has encountered its fair share of ups and downs. Current CEO Scott Sanborn has worked diligently to regain the dramatic growth experienced in the early years. Let's see what they have in store for the next ten years.

Sponsored Links by DQ Promote