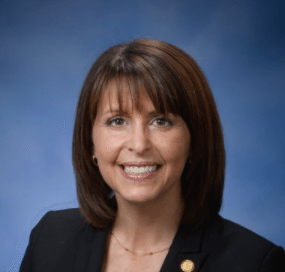 Michigan enacted an intrastate investment crowdfunding exemption back in 2013 with broad bipartisan support. But legislators are looking to expand the reach of the current rule by updating the law.
According to the Michigan House Republicans, State Representative Bronna Kahle's new legislation (HB 4305) will broaden the reach to allow Michigan residents the opportunity to invest in small businesses primarily doing business in the state – not just Michigan based businesses.
Representative Kahle stated;
"Crowdfunding has created numerous opportunities for start-ups by allowing Michigan residents to invest in Michigan-based businesses. Expanding these investment options to more businesses will provide opportunities for further economic growth in our state."
Kahle presented Tecumseh Brewing, the first Michigan business to use the intrastate rule, to share their experience.
Kyle DeWitt, GM and co-founder of Tecumseh Brewing; explained;
"We didn't come from money, so we really had to build from the ground up to get the funds we needed. We owe a lot to crowdfunding. It was a great program for us. It allowed us to add 20 jobs to our community and help out with community service projects."
Sponsored Links by DQ Promote