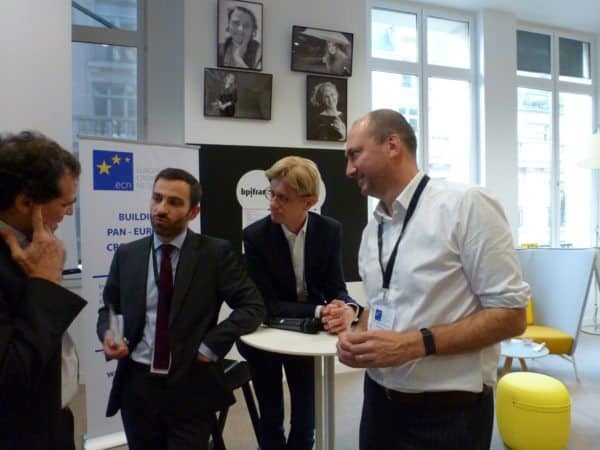 The European Crowdfunding Network (ECN) has scheduled its Assembly of Members to take place on June 21, 2017. The gathering will be held at the ECN offices in Brussels. All ECN members are invited to stand for and vote on the ECN Board of Directors. The Board defines the strategy and provides oversight for the actions of the ECN and its role in the emerging alternative finance ecosystem.
The ECN said that nominations or expressions of interest for the Board are still being accepted and may be forwarded to [email protected] . The ECN hopes to compile a diverse group of leaders including a good geographical representation across Europe. Current Board Members may stand for re-election. The ECN seeks to appoint up to nine board members from its Members.
The ECN complimented the current Board and the vital support and guidance provided over the past two years. The ECN thanked the following Board Members for their contributions and assistance:
Alex Raguet, Lumo, France (Chairman)
Bart Becks, Angel.me, Belgium
Philippe Dardier, Alternativa, France (Treasurer)
Reinhard Willfort, 1000×1000, Austria (Secretary)
Jens Glaso, BlockBonds, Norway
Tero Weckroth, Invesdor, Finland
Coenraad De Vries, OnePlanetCrowd, The Netherlands
Paul Massey, Crowdcube, UK
Yoann Nesme, PPL, Portugal
Other topics of the Assembly will include:
Review of Financial year 2016
Review of Strategy 2017/2018
Review of Budget 2017/2018
The ECN asks that all members that want to attend the Assemble to please contact them by email. Members that cannot join, may use a proxy to appoint either another attending Member or to express their views and vote on their behalf or to appoint the Executive Director.