The Islamic Fintech Alliance (IFT Alliance) has published its inaugural report on the emerging Fintech sector for the Muslim community.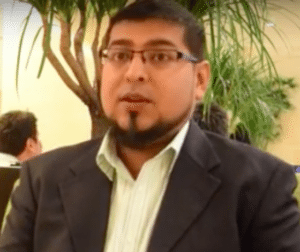 According to Umar Munshi, the Chair of the IFT Alliance;
"The Islamic Fintech Alliance seeks to actively engage the stakeholders of the Islamic Economy to nurture the Sharing Economy for Muslims, while also serving the larger global community by providing universally attractive ethical financial solutions. Fintech platforms based on Islamic values are already making an impact on the digital economy and Muslim thought- leaders are emerging and producing positive ideas for the world."
Munshi is the founder and CEO of Ethis Ventures, a company that operates several platforms including crowdfunding. Mushis states that Muslims must unite to take advantage of this "unprecedented opportunity" to invigorate Islamic financial services with new forms of finance.
The report provides an overview of the 8 various IFT Alliance members. Describing theirs services and sharing platform progress.
The report was released in advance of the 2nd Global Islamic Economy Entrepreneurship Convention being held in Kuala Lumpur this week.
[scribd id=347617473 key=key-dfCu0GeIdRbywp89eZwi mode=scroll]